Naira Policy: CBN Awaits Legal Advice On Supreme Court Ruling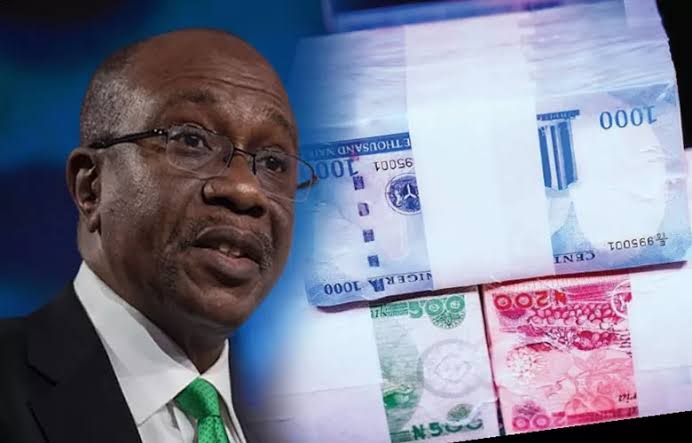 The apex court in its ruling declared the naira redesign policy was an affront to the 1999 Constitution of the country.
Justice Emmanuel Akomaye Agim while reading the lead judgment of the Court, said President Buhari breached the Constitution of the Federation in the ways and manners he issued directives for the re-designing of the Naira by the Central Bank of Nigeria (CBN).
The apex court in its judgement also noted that the President acted Ultra vires by his obvious failure to consult with the National Council of States, Federal Executive Council (FEC) and the National Economic Council (NEC) before directing the CBN to unlawfully introduce new Naira notes.
The court also directed CBN to keep the old N200, N500, and N1,000 notes in circulation till December 31, 2023.
The Supreme Court delivered this ruling following the suit filed against the Federal Government by some state governments.
Meanwhile, CBN is now waiting for legal advice as the Supreme Court ruling affects the entire Naira redesign policy.
A top official who spoke with Vanguard on the development said the CBN would make its position on the matter known but that it was awaiting legal advice, ostensibly, from the Office of the Attorney-General of the Federation (AGF).