Tinubu Holds No Grudge Against Naja'atu Mohammed – APC PCC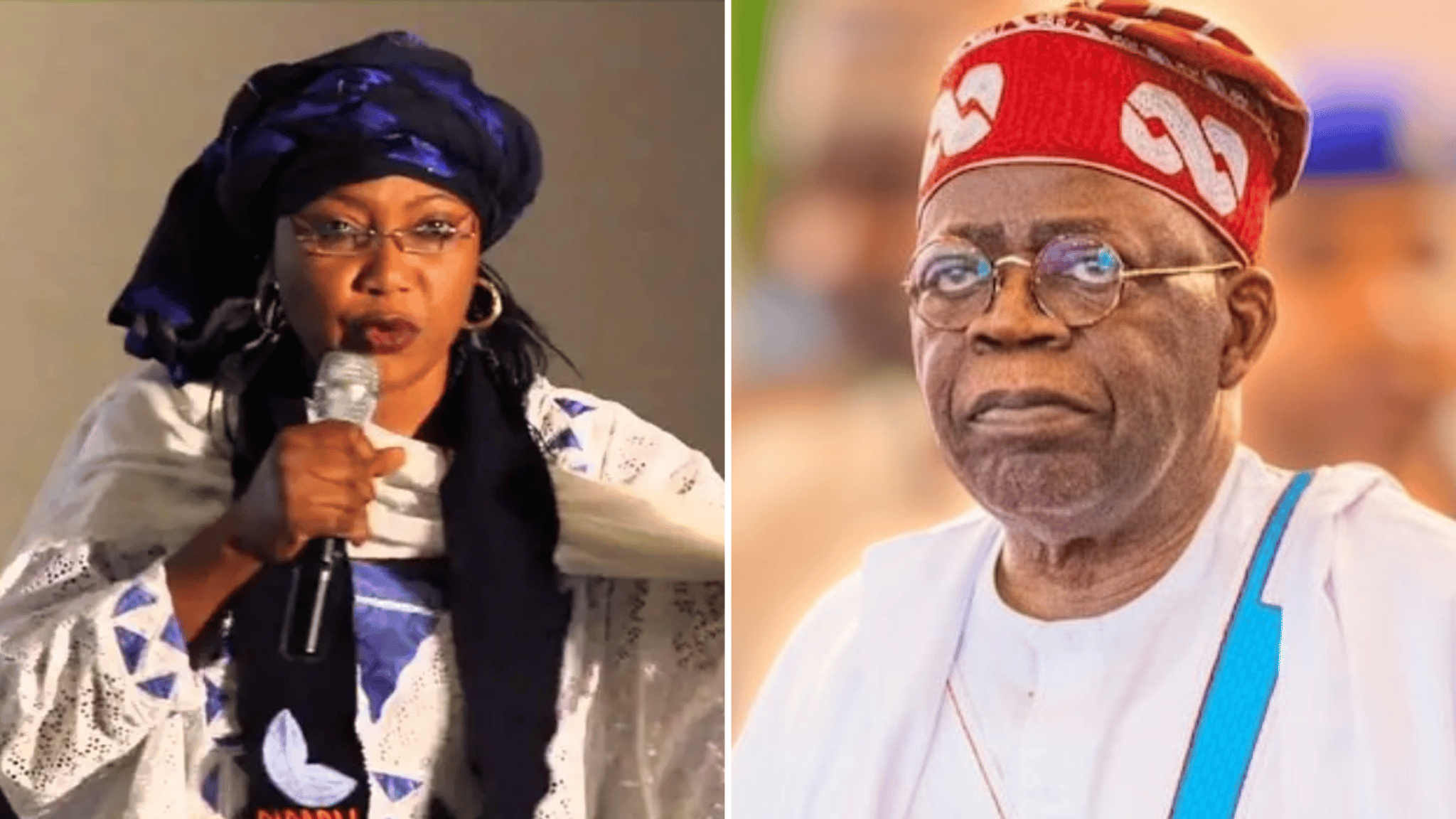 The presidential campaign council of the All Progressives Congress (PCCAPC) on Wednesday disclosed that the presidential candidate of the party, Bola Tinubu holds no grudge against the former Director of the PCC Civil Societies, Naja'atu Mohammed.
The Director of the Civil Societies Directorate, Mohammed Hassan stated this while addressing newsmen at the 'CSOs Pre-Election Roundtable' in Abuja.
According to Hassan, nobody in Tinubu's campaign is missing Naja'atu following her exit.
This is coming two days after the Police Service Commission dropped the Na'ja'atu from its list of newly appointed coordinators.
She was removed as the new coordinator for the North East and replaced with an Assistant Inspector General of Police, Bawa Lawal (retd.) following a petition by the APC presidential campaign council spokesperson, Festus Keyamo, who described her appointment as callous and insensitive.
Hassan, however, stated that nobody including the presidential candidate holds grudges against Naja'atu for opting out of the campaign council.
Hassan, who was represented by the Secretary of Renewed Hope Ambassadors and a member of the PCC, Okpokwu Ogenyi, said the only challenge they have with Naja'atu was desperation to malign the APC candidate.
He said, "Our principal has no grudge against Naja'atu Mohammed neither do we as a directorate of the APC presidential campaign. She came in to serve and opted out when she considered it best to leave. All that Naja'atu said about Asiwaju, I won't say she is lying, are not true.
"I said this in the sense that Asiwaju recently participated in an interactive session with order presidential candidate and he performed excellently well. I can tell you that I spent four hours with him and have seen him drinking his tea himself while interacting with people. He is even stronger and healthier than many younger people that I know.
"We and our principal, therefore, hold no grudge against Naja'atu. She has done her best and left us. We, on our own part, have also moved on. As you can see, we have done about three programmes in her absence."
Hassan added that nobody in the civil society's directorate celebrates her being dropped as the coordinator of the Police Service Commission for the North-West.
He said, "That is the prerogative of the Police Service Commission. We are not part of the PSC. We are politicians. But I believe that you cannot be in politics and be in law enforcement again at the same time.
"The police must have seen reason with what the APC spokesperson said and decided to drop her. It is their responsibility and we have no business with that."