Naira Policy: Nigeria's External Reserves Fall By $427m In One Month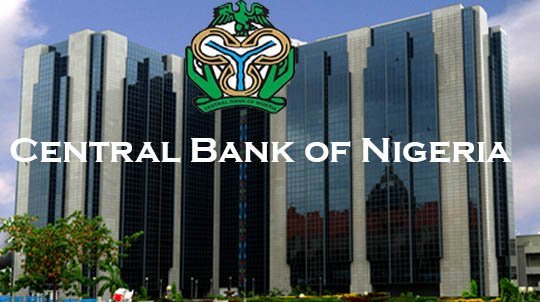 Nigeria's external reserves fell by $427.14m in one month amid worsened naira crunch following the currency swap policy by the Central Bank of Nigeria (CBN).
Recall that the apex bank Governor, Godwin Emefiele, announced the plan to redesign the naira notes last year. He revealed then that one of the policy's objectives was to mop up currency outside the bank vaults.
Emefiele had urged Nigerians to take advantage of alternative payment channels that would drive the digital payment systems in the country. The policy, however, brought untold hardship to Nigerians and has stirred up protests across cities.
Reacting, President Muhammadu Buhari directed that the old N200 note should be re-circulated, adding that it would remain legal tender until April 10, 2023, while the N1000 and N500 notes seized to be valid for transactions in the country, as earlier announced by the CBN.
Naija News understands that the Deposit Money Banks have also commenced the collection of old N500 and N1,000, even without giving the depositors new naira notes in return.
The hardship occasioned by the scarcity has continued to trigger tension in the country among aggrieved citizens.
In the build-up, figures obtained from the CBN on Monday on the movement of foreign reserves showed that the reserves, which stood at $37.21bn as of January 18, fell to $36.79bn as of the end of February 16, 2023.
Earlier, the Nigeria Employers' Consultative Association revealed in a statement that, "In the last few weeks, with the cash squeeze and the purchasing ability of Nigerians greatly impaired by the shameless implementation of the policy, the economy has witnessed a significant bashing with a report stating that the real sector witnessed about 40 percent drop in productive activities. As the cash crush continues, thousands of productive hours are lost daily on queues by employees and many cannot even get to work."
It could be recalled that the CBN Governor, Emefiele had in 2022, launched the 'RT200 FX Programme' to boost forex supply in the country through the non-oil sector in the next three to five years.
"The RT200 FX Programme is a set of policies, plans and programmes for non-oil exports that will enable us to attain our lofty yet attainable goal of $200bn in FX repatriation, exclusively from non-oil exports, over the next three to five years," he said.