Immigration Announces Major Shakeup Ahead Of 2023 Elections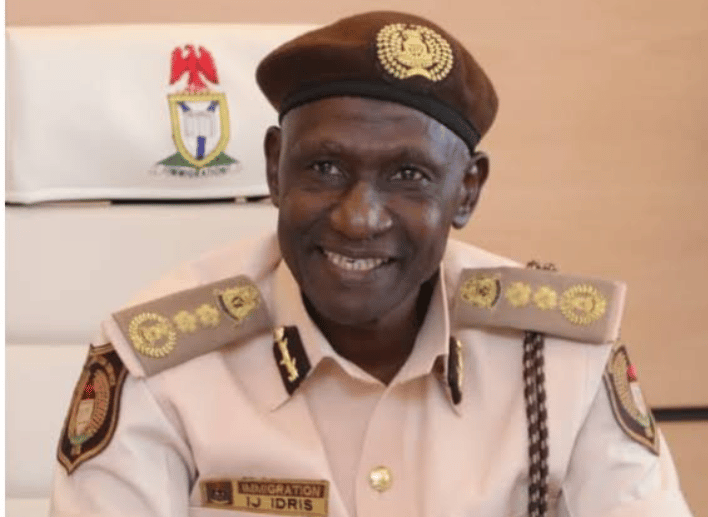 The Nigeria Immigration Service (NIS) has announced a major shakeup less than six days before the presidential and national assembly elections.
On Sunday, the NIS announced the redeployment of 11 Assistant Comptroller-Generals (ACG) and 30 Comptrollers.
A statement that announced the redeployment of the 41 senior officials, said the Comptroller General of Immigration, Isah Jere Idris, had to carry out the redeployment in preparation for Saturday's presidential and National Assembly elections.
The statement by the Immigration Service spokesperson, Tony Akuneme, a Comptroller of Immigration, revealed that the move affected eleven Assistant Comptrollers General in charge of the various zones across the country.
Also, 30 Comptrollers had been dispatched to new administrations, notably those that bordered African countries.
Usman Babangida, the Deputy Comptroller General in charge of Human Resources, signed the posting order on the Comptroller General's behalf, according to the NIS spokesperson.
Akuneme noted that the majority of the states whose comptrollers have been redeployed, including Yobe, Adamawa, Sokoto, Katsina, Zamfara, Oyo, Lagos (Seme Border), and Cross River, shared a boundary with at least one African country.
Among the other States that will get new comptrollers from Monday, February 20, are Gombe, Kaduna, Kano, Plateau, Bauchi, FCT, Nassarawa, Edo, Bayelsa, Rivers (Marine Command), Anambra, Enugu, according to Akuneme.