Emefiele Should Apologise To Nigerians Over Naira Scarcity – Adamu Garba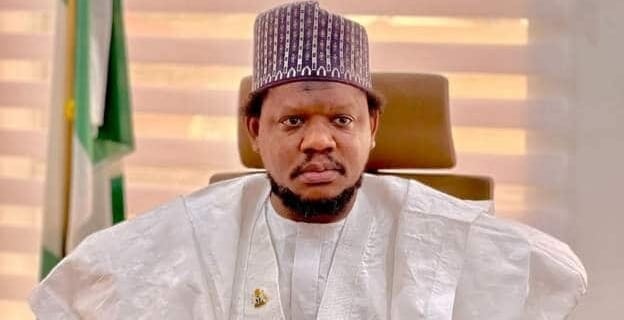 The Governor of Central Bank of Nigeria (CBN), Godwin Emefiele, has been asked to apologize to Nigerians over the hardship occasioned by the widespread scarcity of the naira notes.
A chieftain of the All Progressives Congress (APC), Adamu Garba, stated this in an interview on Channels Television's "The 2023 Verdict on Wednesday.
The former presidential aspirant said the CBN should be transparent and properly explain to Nigerians the reason for the naira scarcity.
Adamu described the naira swap policy as completely revolutionary which he said would help Nigeria, stating that it is the implementation process that is problematic.
He said, "I believe that the Central Bank owes Nigerians an explanation properly, and an apology and transparency.
"These things are very clear. This is the situation that we have in the country and we need transparency.
"We need to understand how much goes to each of the banks so that Nigerians can be able to channel their own energies to go where they need to access cash."
Adamu, however, absolved President Muhammadu Buhari of blame, saying the policy is well-meaning.
The APC chieftain said Buhari meant well for Nigeria when he implemented a similar policy in 1984 during his military government
He said: "And this same time, he also meant well for Nigeria.
"The policy itself was not a bad deal. We're transitioning from a normal cash economy to a Central Bank digital banking system."
Recall that following the redesign of the N200, N500, and N1,000 banknotes in November 2022, Nigerians deposited their old currencies in line with the initial January 31 deadline, which the apex bank later extended to February 10.
However, an interim injunction granted by the Supreme Court restrained the CBN from carrying out the implementation.
The hearing on the matter has now been postponed to February 22.