Ex-INEC Chair, Jega Reveals Two Dangers To 2023 Elections' Success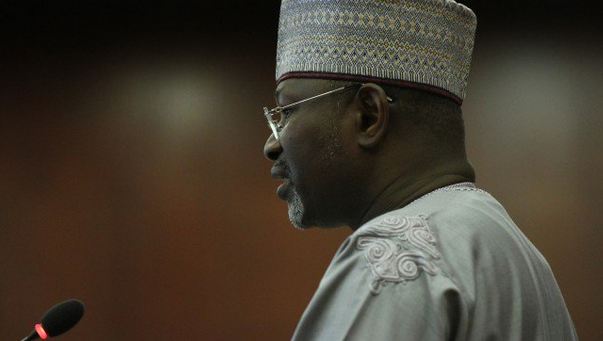 Seventeen days before the 2023 general elections in Nigeria, former chairman of the Independent National Electoral Commission (INEC), Attahiru Jega, said he is worried about the conduct of the poll.
This is as he revealed that desperate politicians and electorates pose a danger to the success of the 2023 poll.
Jega submitted this on Tuesday in Abuja while delivering a keynote address at the public sensitization on peaceful co-existence and the need to have hitch-free elections, Naija News reports.
The former INEC boss noted that the forthcoming elections are generally acknowledged at home and abroad as the most consequential elections to be held globally. He expressed worries about political actors whose mindset is to achieve victory at all costs.
Prof Jega observed that the so-called political class as active partisans and candidates, contestants in elections, are the category of stakeholders with perhaps the least noticeable improvements in how they engaged with the electoral process since 1999.
The Politicians See The Contest As Do-or-die Affair
According to Jega, many politicians will want to deploy all means possible during the contest, which they see as a do-or-die affair.
He said they have done this since 1999 and have continued to do so and are likely to continue in 2023.
Jega opined that what may constitute the major challenge to the 2023 general elections is that "their criminal and fraudulent predispositions increased" so long as their impunity has remained unchecked.
He said, "Politicians and the electorate are the biggest danger to the success of February 25 and March 11 general elections."
Jega explained, "To my mind, the most worrisome challenges going into the 2023 general elections are the attitude and disposition of the so-called political class (politicians and political party bureaucracy or aristocracy); and the attitude and disposition of the electorate, the eligible voting citizens, as they engage with the electoral process."
He observed that another major concern is the attitude and disposition of the electorate, including citizens who qualify to register and vote.
Increasingly, he stated that even if they register to vote, they hardly make an effort to vote as declining voter turnout statistics of general as well as off-season elections indicate, suggesting that this may be a result of a crisis of rising expectations; and/or inadequacy, or lack of sensitization, political and voter education.