Fuel Scarcity: Oshiohmole Laments How He Bought A Litre For N1,000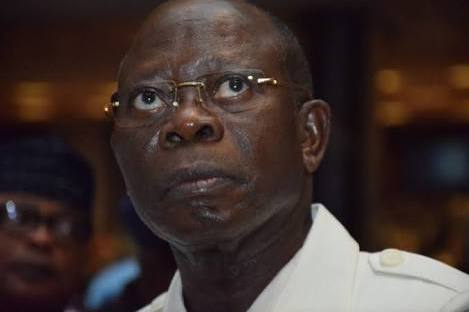 A former chairman of the All Progressives Congress (APC), Adams Oshiomhole has come out to lament how he recently bought a litre of fuel for N1000.
According to him, despite the huge federal government allocations to fuel subsidies, prices are beyond the reach of most Nigerians in the midst of scarcity.
Naija News reports that the former Edo State governor, while featuring on Channels TV's election programme The 2023 Verdict on Sunday, said the fuel scarcity and price hike situation in the country is not funny at all.
He alleged that some forces are behind the incident and it can't be ordinary, noting that even though fuel scarcity has become a "perennial problem," in Nigeria, "that does not make it acceptable."
The APC chieftain affirmed that the scarcity is not a peculiar problem to President Muhammadu Buhari's government, but it's not fair for Nigerians to be paying more than what the market rate is despite all the huge subsidy allocations.
He said "On one occasion, I ran out of fuel and I had to pay N1,000 for a litre. Now, that is not funny! Somebody is responsible for that.
"As we speak, we are spending almost N7 trillion. The minister of finance spoke to the fact that we are spending about N7 trillion for fuel subsidy and yet most Nigerians found themselves paying much more than what the market rate would be and yet we have the Petroleum Equalisation Fund, So, people are responsible for this."
The former APC chairman's reaction follows the lingering fuel scarcity issue which has persisted for months across several states of the federation due to the limited availability of the product.
Queues have resurfaced again recently in several states as the product now sells for between N350 per litre and N550 per litre depending on one's location.