Black Market Euro To Naira Exchange Rate Today 2nd February 2023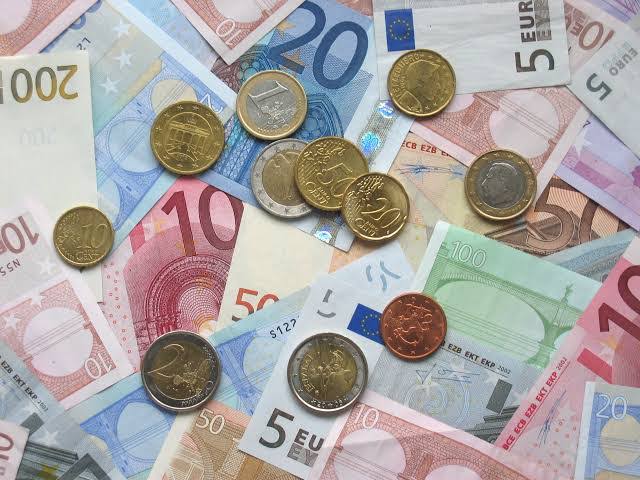 What is the Euro to Naira Exchange rate at the black market also known as the parallel market (Aboki fx)? See the black market Euro to Naira exchange rate for 1st February, below. You can swap your Euro for Naira at these rates.
How much is a Euro to naira today in the black market?
Euro to naira exchange rate today black market (Aboki Euro rate):
The exchange rate for a euro to naira at Lagos Parallel Market (Black Market) players buy a euro for N785 and sell at N790 on Wednesday 1st February 2023, according to sources at Bureau De Change (BDC).
Please note that the Central Bank of Nigeria (CBN) does not recognize the parallel market (black market), as it has directed individuals who want to engage in Forex to approach their respective banks.
Euro to Naira Black Market Rate Today
| | |
| --- | --- |
| Euro to Naira (EUR to NGN) | Black Market Exchange Rate Today |
| Buying Rate | N785 |
| Selling Rate | N790 |
Please note that the rates you buy or sell forex may be different from what is captured in this article because prices vary.
The Central Bank of Nigeria (CBN) has said the old N200, N500, and N1000 notes will no longer be tenable after February 10 deadline.
Naija News reports that the Director, Corporate Communications Department at the CBN, Osita Nwanisobi, made this known in a chat with reporters on Tuesday in Abuja.
Nwanisoobi spoke with reporters after the meeting between the CBN Governor, Godwin Emefiele, and the House of Representatives Ad-hoc committee on naira redesign.
The CBN spokesman explained that the old notes would cease to be legal tender after February 10, 2023, and could no longer be used for any form of transaction afterward.
He stated that in line with the provision of Section 20(3) of the CBN Act, Nigerians would have the opportunity to redeem the face value of the naira only at the CBN, after the currency had lost its legal tender status, subject to meeting certain conditions.
Nwanisobi said Nigerians would not lose their money, even as he urged citizens to take advantage of the extended deadline of February 10, 2023 to deposit the old banknotes currently in their possession at their banks or through mobile money agents.
Citing instances in other climes, Nwanisobi explained that banknotes that cease to be legal tender are only redeemable by the monetary authorities of such jurisdictions upon demand subject to conditions /processes as may be prescribed by that Central Bank.