Sheikh Gumi Says Herdsmen Also Kill Fulani, Urges FG To Dialogue With ISWAP, IPOB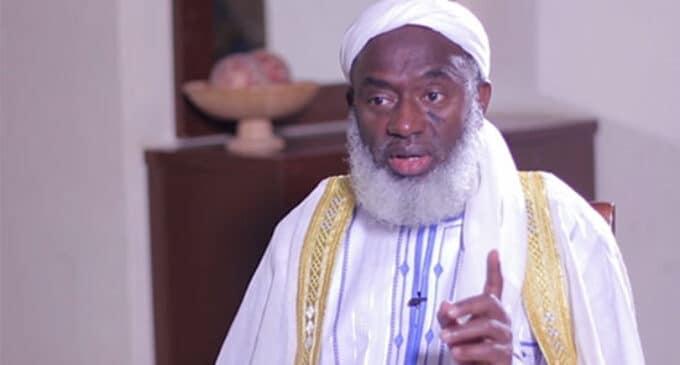 Controversial Islamic scholar, Sheikh Ahmad Gumi has said that Fulani are not spared from attacks by herdsmen.
Speaking in an interview with Vanguard, he said as long as you dwell in urban areas, Fulani herdsmen see you as part of those cheating them.
He said, "There are two types of Fulani. There are Fulani that is herdsmen. Traditionally, they inherited cattle. They will tell you 'these cattle we inherited about five generations ago'. They have refused to educate themselves.
"They only have cattle as their capital. And there are Fulani all over the town. In fact, I don't think there's any tribe that has intermarried with other tribes than the Fulani. If you go to the East, you will see a Fulani-speaking Igbo. I have seen a Fulani who speaks Igbo. I have seen a Fulani who was speaking Yoruba.
"I have seen a Fulani who was speaking other languages. And in the Hausa area, a lot of these people you see are Fulani. That is why they coined the word Hausa/Fulani. After all, there are Fulani that turned into Hausa. And these herdsmen are fighting anybody, whether you are Fulani or not. Once you are a town dweller, you are part of the government. You are part of the people that are cheating them. They will fight you."
He stated that the best method tthe federal government can adopt in dealing with the insecurity crisis in the country is to dialogue with all non-state actors.
"ISWAP and IPOB are the only two groups that want to destroy the nation. How do you deal with them? You deal with them through dialogue. When you dialogue with somebody, you understand the complexity of his agitations and what he is looking for.
"You can use their factions to fight them back. If you can get Boko Haram online and Ansaru online, they can take care of ISWAP. And the IPOB, south-easterners who are ready to remain in Nigeria are negligible," Gumi added.