Pounds To Naira Black Market Exchange Rate Today 30 January 2023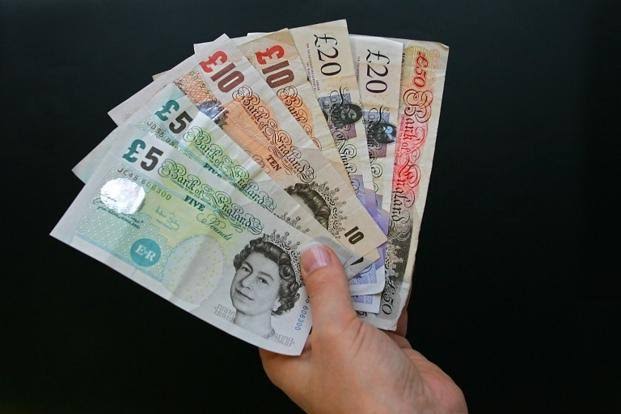 What is the Pounds to Naira Exchange rate at the black market also known as the parallel market (Aboki fx)? See the black market Pounds to Naira exchange rate for 29th January, below. You can swap your pounds for Naira at these rates.
How much is a pounds to naira today in the black market?
Pounds to naira exchange rate today black market (Aboki dollar rate):
The exchange rate for a Pound to naira at Lagos Parallel Market (Black Market) players buy a pound for N920 and sell at N934 on Sunday 29th January 2023, according to sources at Bureau De Change (BDC).
Please note that the Central Bank of Nigeria (CBN) does not recognize the parallel market (black market), as it has directed individuals who want to engage in Forex to approach their respective banks.
Pounds to Naira Black Market Rate Today
| | |
| --- | --- |
| Pound to Naira (USD to NGN) | Black Market Exchange Rate Today |
| Buying Rate | N920 |
| Selling Rate | N934 |
Please note that the rates you buy or sell forex may be different from what is captured in this article because prices vary.
The camp of the All Progressives Congress (APC) presidential candidate, Asiwaju Bola Ahmed Tinubu, has reacted to the extension of the deadline for the change of old N1000, N500 and N200 naira notes by the Central Bank of Nigeria (CBN).
Naija News reports that the apex bank announced on Sunday (today) that it has gotten the consent of President Muhammadu Buhari to extend the initial deadline for the naira swap program from January 31st 2023 to the 10th of February.
Reacting to the development, APC Presidential Campaign Council (PCC) said the latest decision by the CBN Governor, Godwin Emefiele in collaboration with President Buhari was commendable.
The APC-PCC said it was reasonable of the Nigerian leader and the apex bank to have listened to the voice of well-meaning Nigerians on the exigency of extending the deadline for the change of the old notes to the new ones.
In a statement issued hours after the CBN's announcement, Director, Media & Publicity APC-PCC, Bayo Onanuga, praised President Buhari for his leadership and statesmanship.
He said the consent of the president on the extension of the naira swap program will enable Nigerians especially those in rural and remote areas to have more time to change their old notes and avert the panic that would have followed.
Onanuga also applauded the APC standard bearer, Tinubu, for raising concern over the sufferings being faced by Nigerians in the course of compliance with the currency swap.
Naija News recall that Tinubu, during his presidential rally held in Abeokuta, Ogun state capital, last week took a swipe at the apex bank and the national oil giant, the Nigerian National Petroleum Company Limited (NNPCL), over trauma being experienced by Nigerians in sourcing for new notes at the banks and getting petrol at retail outlets across the country.
The APC PCC noted that "Asiwaju Tinubu didn't take the easy road by shying away from what would have caused serious inconvenience for our teeming masses."