Black Market Dollar To Naira Exchange Rate Today 30th January 2023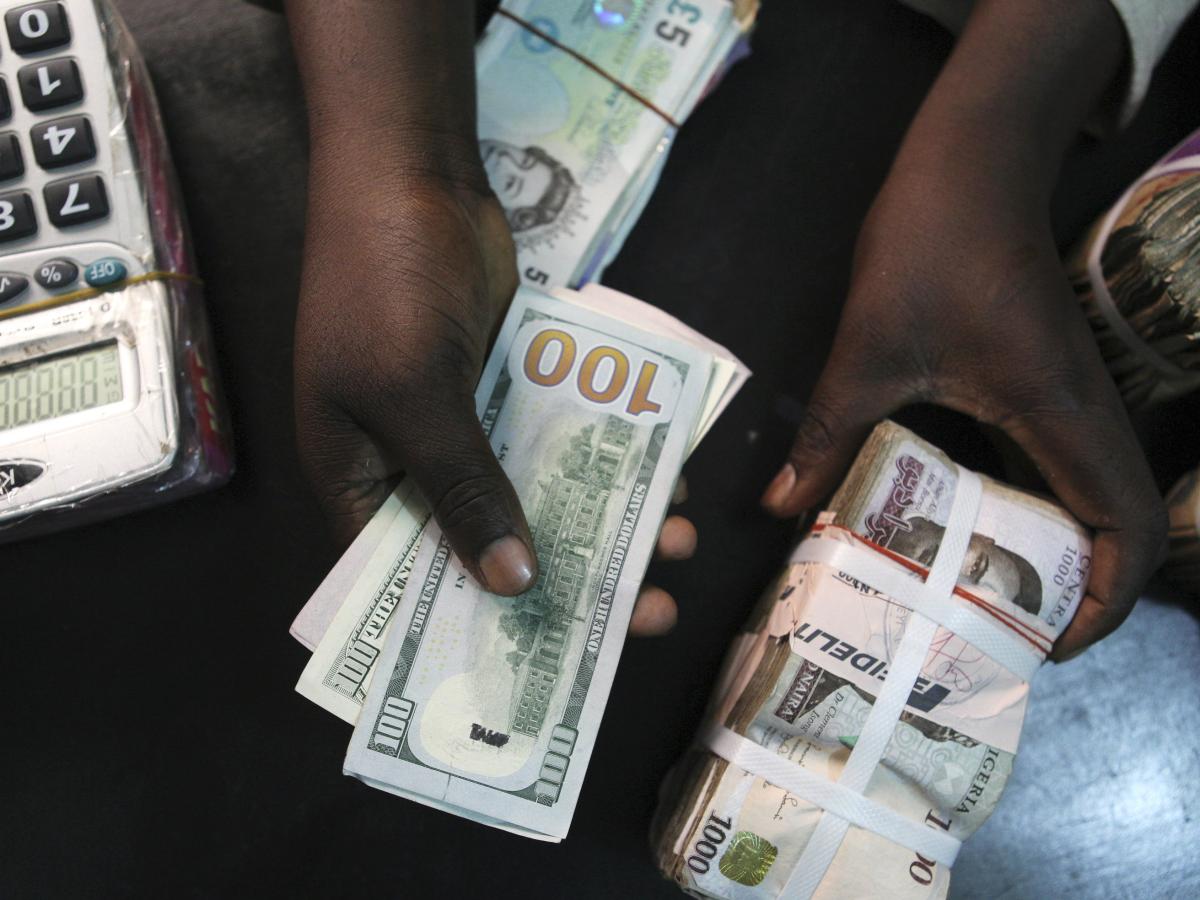 What is the Dollar to Naira Exchange rate at the black market also known as the parallel market (Aboki fx)? See the black market Dollar to Naira exchange rate for 29th January, below. You can swap your dollar for Naira at these rates.
How much is a dollar to naira today in the black market?
Dollar to naira exchange rate today black market (Aboki dollar rate):
The exchange rate for a dollar to naira at Lagos Parallel Market (Black Market) players buy a dollar for N750 and sell at N755 on Sunday 29th January 2023, according to sources at Bureau De Change (BDC).
Please note that the Central Bank of Nigeria (CBN) does not recognize the parallel market (black market), as it has directed individuals who want to engage in Forex to approach their respective banks.
Dollar to Naira Black Market Rate Today
| | |
| --- | --- |
| Dollar to Naira (USD to NGN) | Black Market Exchange Rate Today |
| Buying Rate | N750 |
| Selling Rate | N755 |
Please note that the rates you buy or sell forex may be different from what is captured in this article because prices vary.
On Sunday, the Central Bank of Nigeria (CBN) released a document containing details of the meeting between the apex bank's Governor, Godwin Emefiele and President Muhammadu Buhari.
Naija News reports that there has been an outrage over the deadline for collecting old naira notes and swapping them for newly redesigned notes.
CBN had earlier maintained that old N1000, N500, and N200 notes would seize to be valid as legal tender on Tuesday, January 31st, 2023. It urged Nigerians to visit the bank branches and money agents to swap their notes ahead of the deadline.
There were, however, a series of lamentations by Nigerians as the new naira notes are yet to circulate. To ease the tension and allow those who are yet to get exchanged do so, the CBN announced on Sunday (today) that President Buhari has approved the extension for the collection of the old naira notes.
According to the apex bank, the development resulted from the Sunday meeting between Emefiele and President Buhari.
"Good afternoon, ladies and Gentlemen. As you can see, I have just ended a meeting with President Muhammadu Buhari. The purpose of the meeting is to provide Mr President with updates about the implementation status of the CBN currency redesign program currently going on across the Federation," Emefiele revealed in a press release today.
The CBN Governor thanked President Buhari for giving the apex bank the approval to embark on the ambitious program because. According to Emefiele, the CBN hasn't had the opportunity to embark on such a currency redesign program in the last 19 years.
"Let me emphasize that only an incorruptible leader of the President's stature can give such approval to the CBN," Emefiele said.