Black Market Euro To Naira Exchange Rate Today 27th January 2023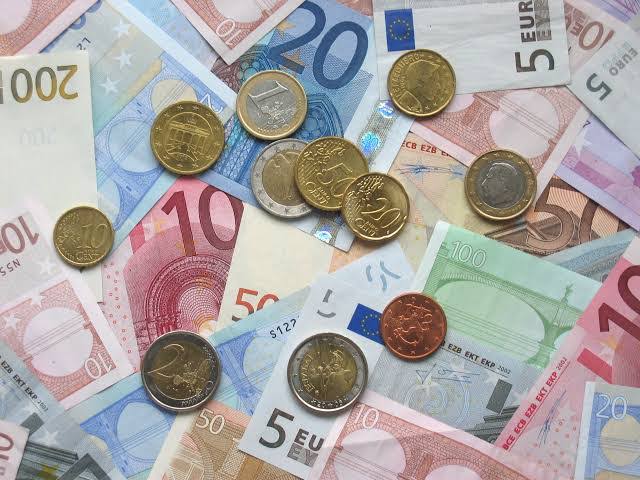 What is the Euro to Naira Exchange rate at the black market also known as the parallel market (Aboki fx)? See the black market Euro to Naira exchange rate for 26th January, below. You can swap your Euro for Naira at these rates.
How much is a Euro to naira today in the black market?
Euro to naira exchange rate today black market (Aboki Euro rate):
The exchange rate for a euro to naira at Lagos Parallel Market (Black Market) players buy a euro for N790 and sell at N800 on Thursday 26th January 2023, according to sources at Bureau De Change (BDC).
Please note that the Central Bank of Nigeria (CBN) does not recognize the parallel market (black market), as it has directed individuals who want to engage in Forex to approach their respective banks.
Euro to Naira Black Market Rate Today
| | |
| --- | --- |
| Euro to Naira (EUR to NGN) | Black Market Exchange Rate Today |
| Buying Rate | N790 |
| Selling Rate | N800 |
Please note that the rates you buy or sell forex may be different from what is captured in this article because prices vary.
The Central Bank of Nigeria (CBN) on Thursday morning launched the Nigerian National Domestic Card Scheme, Afrigo.
According to the CBN Governor, Godwin Emefiele, transaction charges on all cards would be paid in naira.
He, however, stated that in the case of international transactions, charges can be paid in dollars.
According to him, AfriGo would be cheaper and would be a matter of national pride, with potential to boost financial inclusion.
Emefiele said, "The National Domestic Card avails us the sovereignty of our data. Secondly, it comes at lower costs and thirdly, the issue of foreign exchange.
"At this time when foreign exchange challenges persist globally, it is important for me to say that we have come up with this card to ensure that all card online transactions will now effective immediately, begin to go on the Nigerian National Domestic System.
"At some point in the next few weeks, I am sure that the CBN will come up with the cut-off. All domestic card transactions that will be conducted in Nigeria will have to be through the Nigerian Domestic Cards.
"Your existing cards are fine. You can continue using them but given that charges by foreign cards are in dollars, we will no longer pay dollars for the charges on those cards.
"We will only pay dollars for charges on transactions that are done outside Nigeria. NIBSS, the CBN and Nigerian banks will work together to see how to segregate those transactions. To ensure that we pay fees or charges for international transactions that are conducted on both domestic cards, Visa or Master Cards, as they are known today."