You Don't Need Gun Or Machete, PVC Is Your AK-47 – Duoye Diri Tells Youths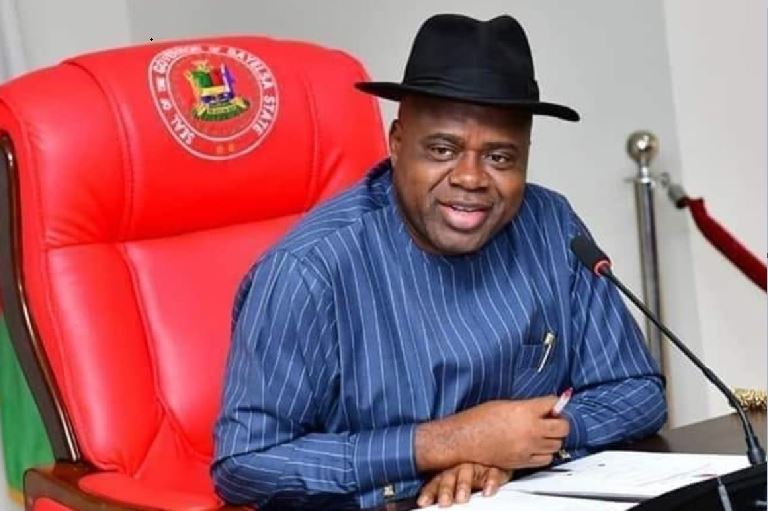 A call has gone out to Nigerian youths particularly in Bayelsa State that they don't need any gun or machete to intimidate anyone because their Permanent Voter Cards (PVCs) are their AK-47 guns.
The Governor of Bayelsa State, Duoye Diri who made the call said their PVCs are more powerful than any other weapon, therefore, youths should desist from any form of violence during the election.
The governor told youths in the country that their PVCs have conferred political powers on them to elect candidates with the capacity to deliver sustainable development, peace and economic prosperity.
Naija News reports that Diri, who made the call during a youth programme tagged, 'Prosperity Youths Day 2023' at the Ecumenical Centre in Igbogene told youths that all they needed is their PVCs, which he said is more powerful than an AK-47 rifle.
While appealing to the youth to utilise their cards well to elect credible leaders, the governor also urged youths to shun drug abuse and all acts of violence before, during and after the elections.
He said, "The PVC is your AK-47. You do not need any gun or machete to intimidate anyone. Bayelsa youths are not violent but intelligent and productive.
"Elections are very serious business of choosing leaders that will lead them towards prosperity, development and growth.
"Do not allow politicians to use you as canon fodders to advance their selfish political interest. They tell you lies and give you peanuts to harass and intimidate other politicians contesting with them.
"Always believe in God and yourselves. Shun drug abuse and cultism. What God has for you, nobody can take it away."
The governor as well made a passionate appeal to kidnappers and persons involved in criminal activities to change their ways because the government would not condone any breach of the peace and stability of the state.