Over 300 Passengers Stranded As Train Derails Inside Kogi Forest (Photos)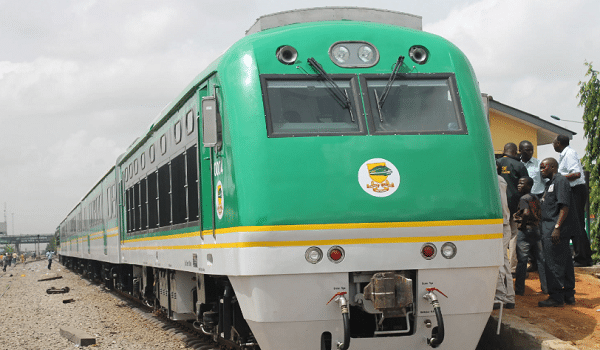 Scores of passengers have been left stranded inside a forest in Kogi State after a train heading to Itakpe from Warri derailed on Sunday.
Naija News gathered over three hundred passengers were on board the train when it derailed.
The accident was caused by the action of some criminals who had cut a part of the track forcing the train to derail when it got to the affected spot.
The passengers reportedly abandoned the train immediately after the accident and fled into the bush due to the fear of getting kidnapped.
It was gathered that the train left Warri early Sunday and got derailed at around 12pm inside the forest between Ajaokuta and Itakpe.
See the photos.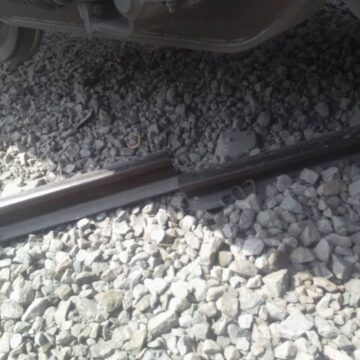 We Paid N2m To Secure Our Sister's Release
A family of a victim in the Edo State train attack on Saturday revealed that they paid ransom to secure the release of their sister.
Gunmen on the 7th of January 2023 abducted passengers at the Igueben train station in Edo State.
The revelation by the family is contrary to the statement by security agencies and the state government that no money was paid to free the victims.
One victim who gave her name as Favour from Ebudin in Esan Central local government area whose elder sister was abducted in the attack while narrating her experience said, "It was not easy for us. The kidnapped person is my elder sister who stays in Warri, Delta State with her family.
"When I first heard of the incident, I almost collapsed because we have been travelling but with the spate of kidnappings, we felt we were not secured and we started using the train and this kidnap happened.
"The kidnappers called my brother, they were asking for a ransom of N20 million and my brother told them we don't have much money, they were talking on the phone, but we gave them N2 million and I thank God they were released.
"Government needs to increase security in that area because the railway is cheaper for us as a means of transportation and it is okay for travelling but we need security. I thank God but I want the government to do more on security."