Buhari Makes Fresh Appointments At NDIC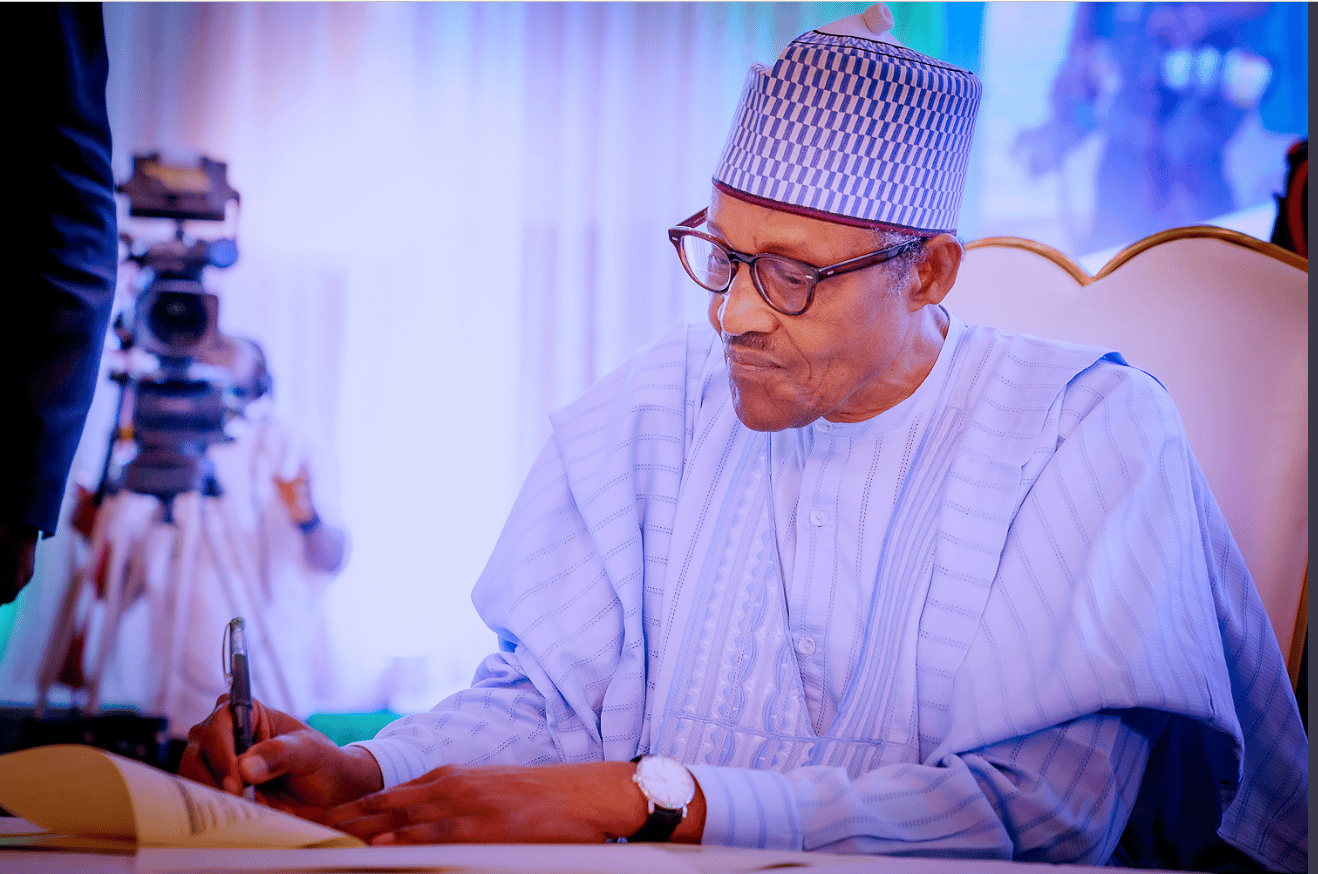 President Muhammadu Buhari has approved the appointment of some new members of the board of the Nigeria Deposit Insurance Corporation.
The Special Adviser, Media & Communications to the Minister of Finance, Budget and National Planning, Yunusa Abdullahi made this known in a statement on Monday.
According to the statement, new appointments and reappointments had become necessary to avoid any vacuum.
The new appointees are Dr Abdulhakeem Abdullateef, (Chairman) from the Southwest zone; Prof. Osita Ogbu, from Southeast Zone; Umar Jibrin from the Northcentral zone; Mohammed Haruna from the Northeast zone; Yasmin Dalhatu from the Northwest zone; Simon Ogie from Southsouth zone; Abimbola Olashore Southwest zone.
Those representing their institutions on the NDIC board are Director of Home Finance, Muhammed Ali, member (Rep of Federal Ministry of Finance, Budget and National Planning); Director of Banking Supervision Department, Haruna Mustapha, member (Rep of Central Bank of Nigeria).
The reappointed members are Managing Director, Bello Hassan; Executive Director Operations, Mustapha Ibrahim; and Executive Director Corporate Services, Mrs Emily Osuji.
Abdullateef, a lawyer, previously served as a member of Lagos State House of Assembly Oshodi/Isolo Constituency II, before he was appointed Special Adviser to the Lagos State Governor on Political and Legislative Powers, then later as commissioner for Home Affairs, Lagos State Government.
The statement read, "The appointment of the existing members of the board whose four-year became effective on 9th December 2018 expired on 9th December 2022. It is noteworthy that irrespective of the tenure of the appointment, NDIC operates a semester system for its board. Therefore, the board stands dissolved at the end of the tenure of the first appointment.
"The board has five other members whose membership is by virtue of institutional or office representation in line with the provision of Section 5 (2 c and d) of the NDIC, Act, 2006.
"It becomes imperative to reconstitute the governing board of the NDIC to avoid a vacuum, ensure smooth operations of the corporation and ultimately boost the confidence of stakeholders and clients within the financial and banking sectors of the nation's economy.
"In the light of this, the new governing Unn board is reconstituted through the appointment of five new members including the chairman to form a new board of directors to oversee the affairs of the corporation for the next four years."
NDIC operates a four-year semester system for its board, and the last appointment was made on December 9, 2018.