Buhari Appoints Substantive Rector For Offa Poly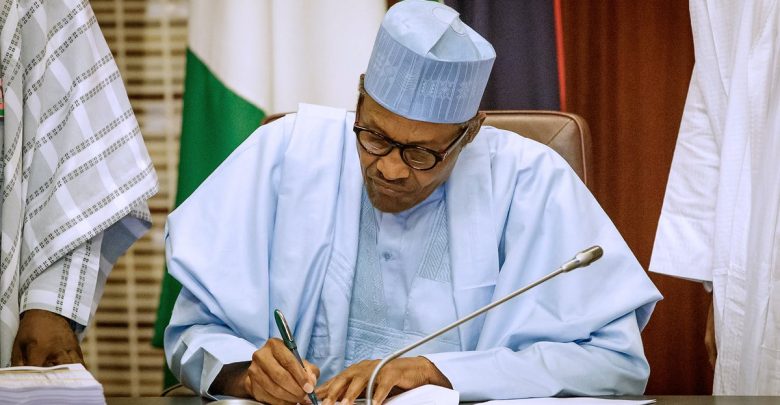 Dr Kamoru Kadiri has been appointed as the 5th substantive Rector of the Federal Polytechnic, Offa in Kwara by President Muhammadu Buhari.
The development was announced in a statement released by the institution's Director of Information, Public Relations and Protocol, Olayinka Iroye.
According to Iroye, the appointment letter was signed and personally handed over to Kadiri by the Minister of Education, Adamu Adamu, in his office on Monday.
Kadiri's appointment as rector is a five-year single term.
The new rector of Federal Polytechnic, Offa untill his appointment was the Director of Affiliate Degree Programmes and Industrial Collaborations and was later appointed Ag. Rector of the Polytechnic Iresi, Osun State, on a one-year sabbatical in 2021.
He was born on July 8, 1968, in Osogbo. He attended Ansarudeen Primary School, Isale Osun, Osogbo, and enrolled at the St Charles' Grammar School, Osogbo, in 1985.
He began his Engineering career at The Polytechnic Ibadan, where he obtained his National Diploma in Electrical Electronics Engineering in 1988.
He proceeded to Obafemi Awolowo University, Ile-Ife, for his B.Sc in Electrical/Electronics Engineering.
Kadiri also possesses three Master's Degrees, (MBA University of Ado Ekiti, MILR University of Ilorin, and M.Sc from Babcock University) and a Doctoral Degree (PhD) with a specialisation in Networking and Telecommunications also from Babcock University.
He was at the University of Groningen, Netherlands, for bench work where he was exposed to state-of-art equipment to complete his PhD thesis.
Kadiri joined the services of The Federal Polytechnic Offa in November 1996 and rose through the ranks to become a Chief Lecturer.
He was a former Head of the Department of Electrical/Electronics Engineering and former Chairman of the Academic Staff Union of Polytechnics (ASUP), FEDPOFFA Chapter.