We Rigged Anambra Election For Soludo – Man In Police Net Confesses, Governor Reacts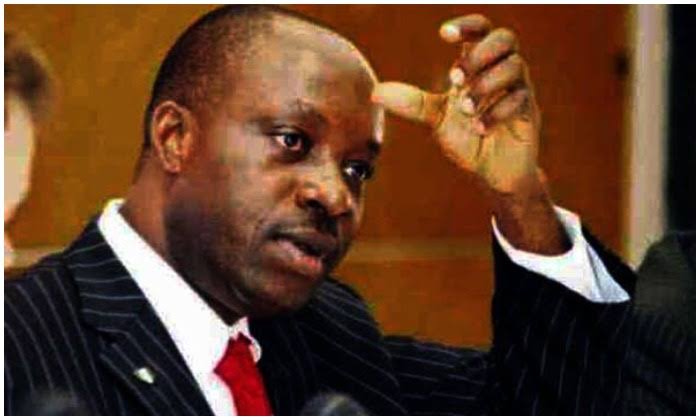 A criminal suspect currently with the Ebonyi State Command of the Nigeria Police Force has alleged that he and some persons rigged the last Anambra State governorship election in favour of the former Governor of the Central Bank of Nigeria (CBN), Charles Chukwuma Soludo.
Naija News understands that the suspect, Anthony Onuoha, was among those paraded before the state police headquarters over various criminal records.
In his confession, Onuoha, who was nabbed for car theft, said he worked alongside other 30 election riggers during last year's Anambra election in favour of Soludo.
According to him, they were hired by one Uche General to rig the governorship election in favour of the All Progressives Grand Alliance (APGA), Soludo's party.
The suspect alleged they were given a car and fifty thousand naira as their reward after the election.
"Last year November, a car was given to me after governor Soludo's election because I was involved as one of the 30 persons that were kept in one place to work for APGA. We were promised to be given a car and fifty thousand naira after the election.
"What attracted me to work for APGA was the car and not the fifty thousand naira. I went to Anambra State that November; I was picked by one Uche General, I don't know his surname. Uche General was the one in charge of the section.
"The role I played there was that we were kept at Awka North to thumbprint ballot papers on that day of the election. We thumb-printed for APGA governorship candidate Charles Soludo, and we agreed that at the end of the day, we would be given a car and fifty thousand nairas, which they did," a police statement quoted the suspect.
According to him, only nine were given a car out of over thirty persons involved in the election rigging.
Governor Soludo Reacts
Governor Soludo has, however, reacted swiftly to the claims by the suspect. The Governor, through his Chief Press Secretary, Christian Aburime, said he has no affiliation with Onuoha.
Soludo recalled that the Bimodal Voter Accreditation System (BVAS) was used during the election and wondered were Onuoha and his accomplices did their thumbprinting for the said election rigging.
According to him, the suspect should be made to face the wrath of the law.
The Governor's reaction reads: "The police should take full wrath of the law against the suspect. We don't know him, he is just telling lies to get off the hook. He is a common criminal, and nobody knows him. Moreover, it was BVAS that was used during that last year's election in Anambra State. So, where did they do the thumbprinting?
"We don't know him. We don't know who he is. He must be a criminal, and that is why he is in the police net. APGA won an election that was declared the freest and fair election in Nigeria."
"There was no such thumbprinting in that Anambra election. It was BVAS that INEC deployed in that election. We don't know that guy, the governor of Anambra State does not know him. And APGA as a political party, does not know him. The guy is on his own, and he should face and carry his cross," Soludo stressed.