Babachir Keeps Mum As APC Campaign Council Knocks Ex-SGF, Dogara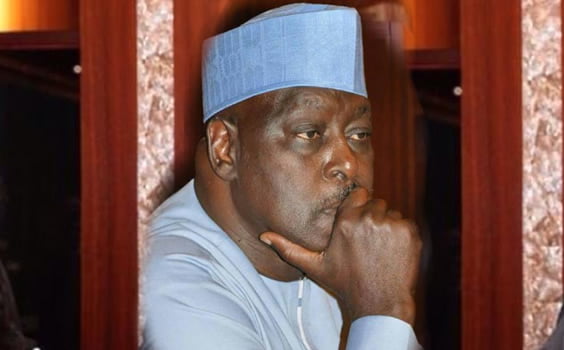 The former Secretary to the Government of the Federation, Babachir Lawal, has failed to respond to the comment made by the All Progressives Congress (APC) Presidential Campaign Council (PCC).
Recall that the Northern APC Christian Leaders and Northern Muslim Political Leaders met on Saturday, October 8, 2022, at NAF Conference Centre, Kado, Abuja.
The APC Northern Christian leaders, led by Lawal and a former Speaker of the House of Representatives, Yakubu Dogara, agreed to focus on issues that unite them as a people rather than encourage attacks on sensitive religious issues in the name of politics.
Dogara and his allies said they are working with their Muslim counterparts in the North to adopt one of the presidential candidates in a bid to defeat the same-faith presidential ticket of the APC.
This was one of the resolutions contained in a communiqué jointly signed by Dogara and a former Deputy Governor of Sokoto State and ex-Minister of Water Resources, Mukhari Shagari
Dogara, Babachir, Others Are Imposters
In a statement on Monday, the APC campaign council advised Dogara to stop hiding under the umbrella of religion to attack the party's presidential candidate, Bola Tinubu and his running mate, Senator Kassim Shetimma.
Instead of attempting to cause further disaffection in the party, the APC statement issued by the Director, Media & Publicity of the Presidential Campaign Council, Bayo Onanuga, urged Dogara to accept defeat.
Onanuga said Dogara is an unstable politician who is pained that he lost out to Shettima in the race to emerge as the party's vice presidential candidate for the 2023 election.
He said those at the meeting are not members of the APC but impostors hired by Dogara and his loyalists. Onanuga added that the attendees are opportunists and selfish people, not northern Christians as claimed.
Babachir Lawal Keeps Mum
In a chat with the Punch, Lawal said he was tired of talking to journalists on the matter.
He, however, refused to react to the statement released by ty APC campaign council.
"I am tired of talking to you people. Every day, you want me to talk," he said.