Full List: Top Nollywood Actors In Tinubu's Presidential Campaign Council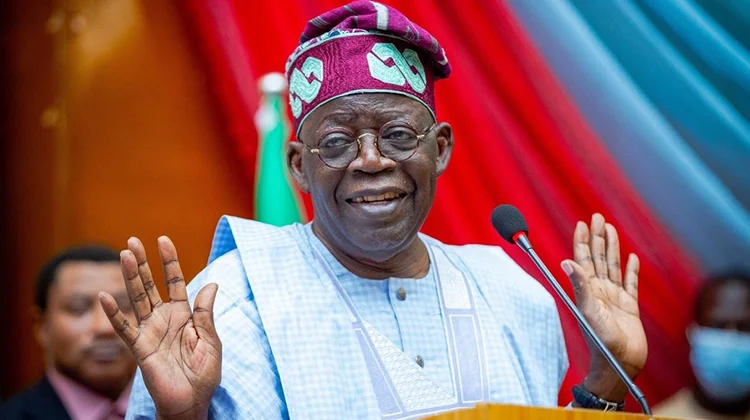 Presidential candidate of the All Progressives Congress (APC), Bola Tinubu, has appointed top Nollywood actors as members of his presidential campaign council.
Naija News understands that the entertainers would be serving under the performing arts directorate of Tinubu's campaign council.
Zack Orji, Jide Kosoko, Saheed Balogun, Fathia Balogun, and other actors were appointed into the Presidential Campaign Council of the APC.
Veteran actor, Orji was named as the Director of the Performing Arts while Naaba was given the role of Deputy Director as seen in the list obtained by this news platform on Saturday.
Also, veteran Yoruba movie actor, Jide Kosoko was appointed as a secretary while Gentle Jack will serve as his assistant. Benedict Johnson was appointed as spokesperson while Saheed Balogun bagged the role of Assistant Spokesperson.
Others included in the campaign council are Bala Ahmed, Ismaila Muhammed Naaba, Jadda Garko, Gentle Jack, Benedict Johnson, Foluke Daramola, Remi Oshodi, Taiwo Hassan, Bimbo Akintola, Kikelomo Adeyemi.
See the full list of the individuals and their roles below:
The Spokesperson of Atiku Abubakar Campaign Organization, Dino Melaye, on Saturday said the 2023 presidential election is not the turn of the flagbearer of the All Progressives Congress, Bola Tinubu.
Melaye said there is no conferment in the forthcoming election, adding that there is no shortcut to the contest.
The former lawmaker representing Kogi West senatorial district in his statement also accused the APC of trying to take advantage of the crisis in the Peoples Democratic Party (PDP).
Melaye said the presidential candidate of PDP that Atiku would not sacrifice those elected by the party for his own ambition, just to please autocratic democrats.
The former legislator said if Atiku loses the support of some PDP members while obeying rules, he would be satisfied that he acted right.
Melaye in a statement titled, 'No short cut to victory said, "The hawkers of spin in the camp of Ahmed Bola Tinubu are at it again, this time latching unto a debatable forecast to award victory to a delusional candidate who claimed that the presidency of Nigeria is a categorical entitlement.
"The palace jesters are gloating over the orchestrated amplification of the agitation by some members of our party to sing a dirge, forgetting that advocacy is not only normal in a democracy, their very idol went riotous and danced naked in desperation when he sensed that the ticket of his discredited and failed political party was eluding him."
Melaye, while speaking on Tinubu's campaign team's statement, attacked Bayo Onanuga for declaring victory for Tinubu in the 2023 election due to the crisis rocking PDP.
He said nobody can declare himself as rivals of God, adding that power belongs to God.