Cooking Gas Price Increases By 105% In 12 Months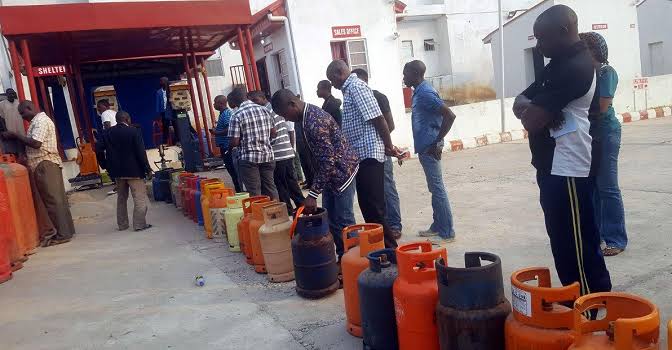 The price of Liquefied Petroleum Gas, popularly known as cooking gas, in the last twelve months has increased by 105 per cent.
According to Punch, 5kg which was sold for N2200 in August 2021 had increased to N4500 in August 2022.
This affirmed that the price of cooking gas with in that period had increased by 105 per cent.
The increase in the price of cooking gas has also affected other deregulated petroleum products such as kerosene and diesel.
The products within a year have also recorded significant spikes.
The price of kerosene which is widely used by Nigerians has increased to N800 per litre.
The price of diesel continues to maintain an all-time high of between N750 to N800.
According to the all items index of the latest Commodity Price Index (inflation report), the highest increases were recorded in prices of gas, followed by liquid fuel, solid fuel, garments, passenger transport by road, cleaning, repair and hire of clothing as well as passenger travel by air.
A further report reveals that one litre of cooking kerosene, which sold earlier for N700, now sells for between N800 and N850 in urban parts of Lagos State.
The price at filling stations has hit as high as N1000 per litre.