2023: Why I Can't Step Down For Peter Obi – Kwankwaso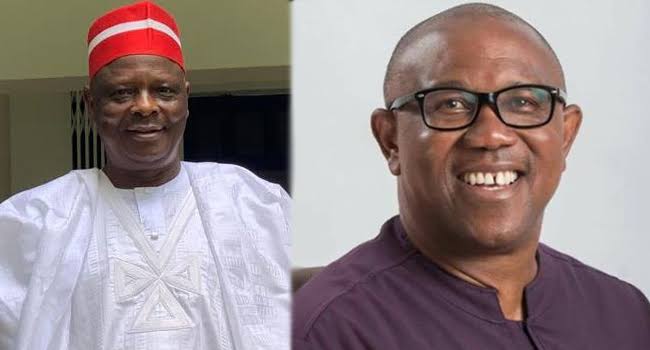 The presidential candidate of the New Nigeria Peoples Party, Rabiu Kwankwaso has revealed why he can not let go of his presidential ambition for Peter Obi.
Obi is the presidential candidate of the Labour Party in the 2023 general elections.
Kwankwaso in an interview with Channels TV on Sunday wants the former Governor of Anambra State to be his running mate if there would be a merger between the two parties.
The former Governor of Kano State when asked who the Northerners want to vote for in 2023, he said, "the northerner voters have made up their minds on what to do; certainly NNPP, nobody can change it."
Kwankwaso further stated, "Unfortunately, there are many issues in the South East, and a northern voter is the worst-hit in this issue of maladministration in this country.
"But even under that circumstance, a northern voter also believes that he is better with one united Nigeria.
"Therefore, most of the things that are happening in the South, especially in the South-East; people are not comfortable with that and as long as you have somebody from there in any party, it will be very difficult for the northern voters to vote, and that's the situation now."