King Sunny Ade Paternity Dispute – Mother Reveals Age-old Secret After Daughter Visits Prophet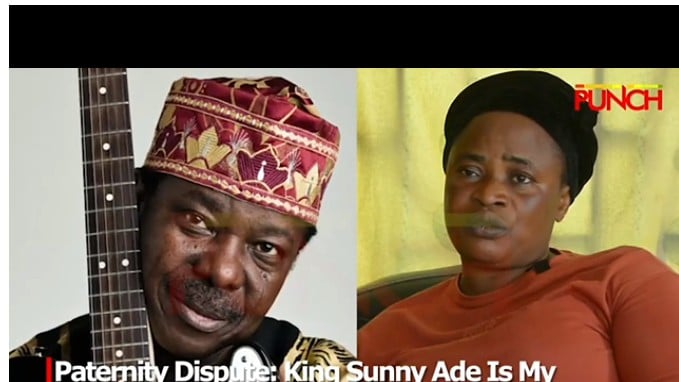 A woman identified as Elizabeth Temitope has alleged that veteran musician King Sunny Ade is her father.
During an interview with Punch, Temitope revealed that her mother divulge the secret behind her birth after she met with a prophet.
Speaking in the Yoruba Language, she explained that the prophet told her there is a secret her mother is keeping from her.
After the prophecy, she invited her mother to her home and that was when she was told that the man whom she thought was her father did not share any blood relationship with her.
She explained that her mother and the veteran musician dated while they were young.
However, when her mother was two months pregnant she was given out in marriage to an elderly man.
Speaking further she explained that things did not work out between the couple and her mother later returned home where she gave birth to her. Her mother left her with her grandparents and got married again.
Meanwhile, all efforts to reach KSA on her part, the human rights lawyer's part and by the publication were unsuccessful.