Lai Mohammed Gives Update On Plans By The Federal Govt To End ASUU Strike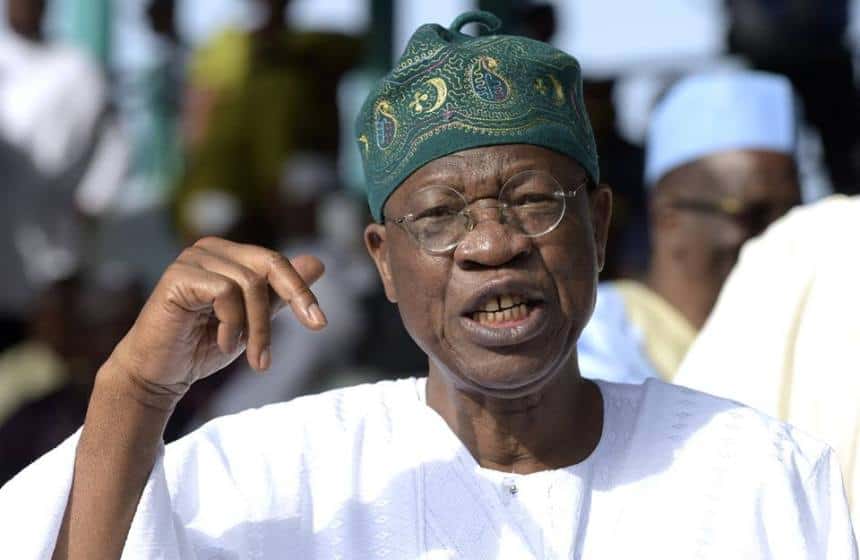 The federal government has stated that while it has not given up on attempts to end the lingering strike by the Academic Staff Union of Universities (ASUU), the issues involved are very complex.
This was made known on Wednesday by the Minister of Information and Culture, Lai Mohammed who addressed newsmen after the weekly federal executive council (FEC) meeting presided over by President Muhammadu Buhari.
He assured that a lot of effort are been put in behind the scene to ensure ASUU ends the strike and the students are able to return to school.
Mohammed spoke after questions from newsmen on the approval given by the government on the approval of e-learning centres while government-owned universities are closed.
In his words, "And then the other question has to do with the with ASUU strike. I think if I remember this e-learning, I think it has to do more with primary schools and not universities.
"And I don't think because we're having challenges with the university lecturers, we should stop primary school students in continuing with their education.
"And I wish that the ASUU issue is as simple as many of us think it is. I don't think it's that simple. But I want to assure you that a lot is going on behind the scenes.
"And I think probably the Minister of Education will be better positioned to give the details. But like any government, if we're not concerned, we would not set up all the committees which have been working. If we are not concerned, we will not be looking for means to even assuage the feelings of the Union.
"We're worried, we're concerned, and we'll continue to work towards finding an early resolution of the problem."
This position comes after the Academic Staff Union of Universities (ASUU) on Wednesday noted that it is waiting for President Muhammadu Buhari's administration to respond to its demands.
Naija News had earlier reported that ASUU leadership met with the renegotiation committee headed by Prof. Nimi Briggs on Monday.
The federal government committee met with the union to discuss the continuation of the renegotiation of the FGN-ASUU 2009 agreements.
The President of ASUU, Emmanuel Osodeke, who spoke with Punch at the meeting disclosed that the union is waiting for the government to respond to its demand discussed with the committee.
He said he can't sure that the strike will be called off yet until they get a response from the federal government.
The latest ASUU strike commenced on February 14, 2022, Naija News reports and the lecturers have vowed not to return to the classes except the government meets their demands.