Sokoto: Atiku Has Murdered Deborah Samuel All Over Again – Fani-Kayode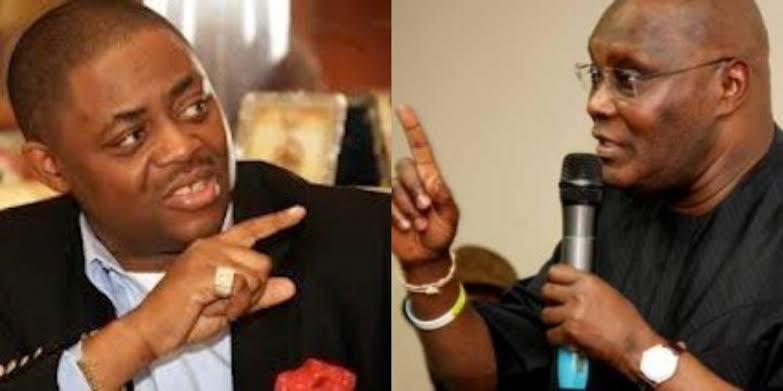 A former Minister of Aviation and chieftain of the All Progressives Congress (APC), Femi Fani-Kayode has slammed former Vice President Atiku Abubakar for deleting a post he made in condemnation of the gruesome murder of Deboral Samuel, a Christian female students at Shehu Shagari College of Education, Sokoto State.
Naija News had reported earlier that a young lady identified as Deborah was lynched and set ablaze by her Muslim colleagues for allegedly insulting Islam's Prophet Muhammad.
Atiku, who is contesting for the Peoples Democratic Party (PDP) presidential ticket, had taken to Twitter and Facebook to condemn the barbaric act.
The presidential aspirant said: "There can not be a justification for such gruesome murder.
"Deborah Yakubu was murdered, and all those behind her death must be brought to justice. My condolences to her family and friends."
He however deleted the posts from his social media handles after backlash from northern Islamic fanatics.
In a fresh post on his Facebook Hausa page, Atiku denied authorising the deleted post which condemned the barbaric murder of Deborah.
Atiku said the viral posts earlier on his pages were posted without his consent, stating that any post that does not come with AA is not from him and should be ignored.
Reacting, Fani-Kayode took to his Twitter handle to slam the presidential aspirant for making a u-turn.
The former Aviation minister accused Atiku of killing Deborah all over again and pissing on her grave.
Fani-Kayode wrote: "The refusal to condemn the killing of Deborah and the withdrawal of an earlier condemnation is worse than the killing itself. By this Atiku Abubakar has murdered Deborah all over again and pissed on her grave.
"He has also encouraged other sociopaths to come out and commit murder with impunity.
"Any so-called leader that remains silent and refuses to publicly condemn the murder of Deborah is a COWARD.
"I don't care who or what you are: if you cannot bring yourself to condemn this cold-blooded & horrific murder then you are nothing but a COWARD and I have contempt for you."