Black Market Dollar To Naira Exchange Rate Today 8th May 2022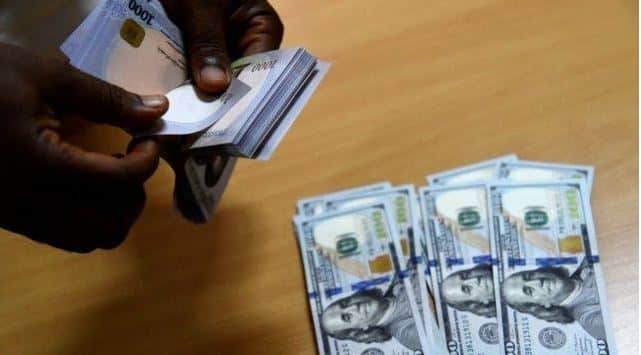 What is the Dollar to Naira Exchange rate at the black market also known as the parallel market (Aboki fx). See the black market Dollar to Naira exchange rate for 7th May, 2022 below. You can swap your dollar to Naira at these rates.
How much is dollar to naira today in black market?
Dollar to naira exchange rate today black market (Aboki dollar rate):
The exchange rate for a dollar to naira at Lagos Parallel Market (Black Market) players buy a dollar for N570 and sell at N587 on Saturday, 7th May, according to sources at Bureau De Change (BDC).
Please note that the Central Bank of Nigeria (CBN) does not recognize the parallel market (black market), as it has directed individuals who want to engage in Forex to approach their respective banks.
Dollar to Naira Black Market Rate Today
| | |
| --- | --- |
| Dollar to Naira (USD to NGN) | Black Market Exchange Rate Today |
| Buying Rate | 570 |
| Selling Rate | 587 |
Please note that the rates you buy or sell forex may be different from what is captured in this article because prices varies.
Nigeria Gets EU's Support To Fight Terrorism As Trade Record Hits €28.7bn
The European Union (EU) has criticized the insecurity situation in Nigeria, labelling it as a setback to the country's development.
According to the EU, national stakeholders are worried about disturbing events unfolding in the country, such as terror attacks, armed banditry and organised crime, including kidnapping and human trafficking, and many more.
On this note, the EU responded by supporting government efforts to fight against terrorism, radicalization and violent extremism to restore the country to a stable state.
Naija News understands that the Head of the European Union (EU) Delegation to Nigeria, Ambassador Samuela Isopi, stated this in Abuja yesterday while addressing a press conference on the forthcoming Europe Day 2022.
Isopi in her submission boasts that the Union remains Nigeria's strongest trade partner over the years.