'How Late Alaafin Was Linked To My Father's Death' – Son Of Murdered Ashipa, Olaosegbe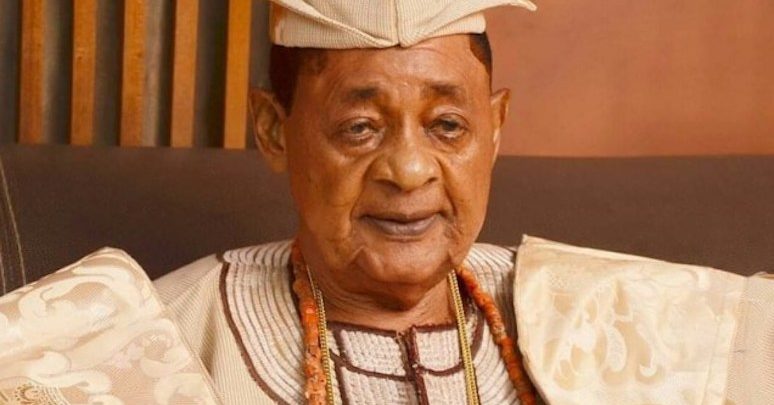 Olaosegba, one of the sons of the late Ashipa of Oyo, Chief Amuda Olorunkosebi has narrated how the late Alaafin of Oyo, Lamidi Adeyemi was linked to his father's murder.
According to Olaosegba, he was 27-years-old and was observing the one-year mandatory national youth service when his father was murdered.
Olaosegba revealed this in an interview with Punch.
The son of the late Ashipa while narrating the death of his father disclosed that he was lured to the place where he was killed at Ijawaya Ashipa village.
Olaosegba said, "He had a fish pond but that was around Oyo town at the Ajegunle area."
Speaking on the people who lured his father to where he was murdered, Olaosegba said, "That is where the law is an ass. They said if you want to prove murder cases, it must be proved beyond circumstantial evidence.
"That 'what and what' someone does to kill must be established before such suspects can be nailed. Many were left off the hook during the investigation. But around 1997 or 1998, two of those arrested were jailed.
"The court held that they were accomplices but could not prove that they killed him (my father).
"The court said the late Alaafin sent them on an errand. A note, which was one of the exhibits, was tendered before the court. The note was hung on the door at the Idi Isin Quarters of the Alaafin."
When asked about the consent of the note, Olaosegba said, "Alaafin sent those two people on an errand and they were asking for their fee. They said he neglected them and refused to pay them for carrying out that particular act.
"Anyway, a judgement was given and they were sent to seven years' imprisonment."
Olapsegba added that one of the suspects in his father's murder case is an ophthalmologist or he had something to do with the eyes.
He added, "He followed the Alaafin to the United Kingdom within that same year Ashipa was killed, it was proved in court.
"The car they used to trail him to where he was killed was imported and the car should still be at the Oyo State High Court up till now. It was there for many years. The car was brought into the country by one of Alaafin's companies."
Naija News had earlier reported that Olaosegba revealed how his father was murdered.