Borno: Nigerian Army Kills ISWAP Spiritual Leader, Terrorists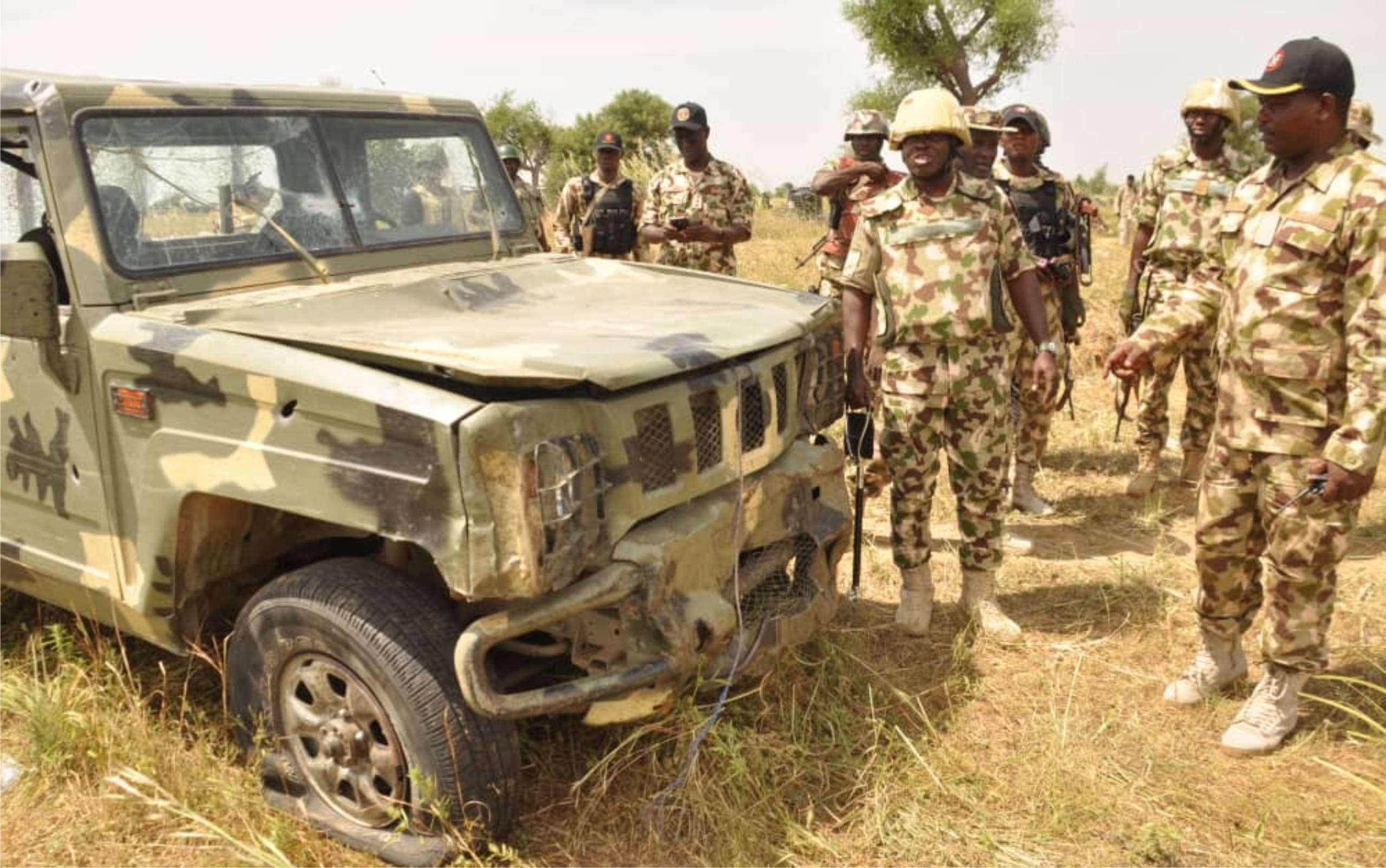 Fighters of the Islamic State West Africa Province (ISWAP) and Boko Haram in Borno State have been neutralised by troops of the Nigerian Army (Operation Desert Sanity).
The Nigerian Army also disclosed that it killed the Amir (commander) and spiritual head of Galta, close to Mandara Mountain in the South of Borno.
The spiritual head of the terrorist group was killed during an operation around Manjo Ali Qere in the state.
The army in a post on its Twitter account on Friday morning noted that arms and ammunition were recovered during the operation.
The statement reads, "Gallant Troops of Operation Desert Sanity neutralized several ISWAP/Boko Haram terrorists including the Amir & spiritual head of Galta during an aggressive clearance operation around Manjo Ali Qere in Borno State on Thur 28 April 2022. Arms & Ammunition were also captured."
In a related development, the Nigerian Military High Command disclosed that it had killed a prominent ISWAP Commander, Abubakar Dan-Buduma.
The military further stated that several other terrorists were killed alongside the ISWAP commander.
According to the military, the troops rescued 848 civilians and arrested 119 terrorists in Northwestern Nigeria in separate operations.
The Director, of Defence Media Operations, Brigadier General Bernard Onyeuko said a total number of 1,158 terrorists and their families comprising 164 men, 367 women and 627 children surrendered to troops in the last three weeks.