INEC To Deploy One Million Officials For 2023 Elections – Yakubu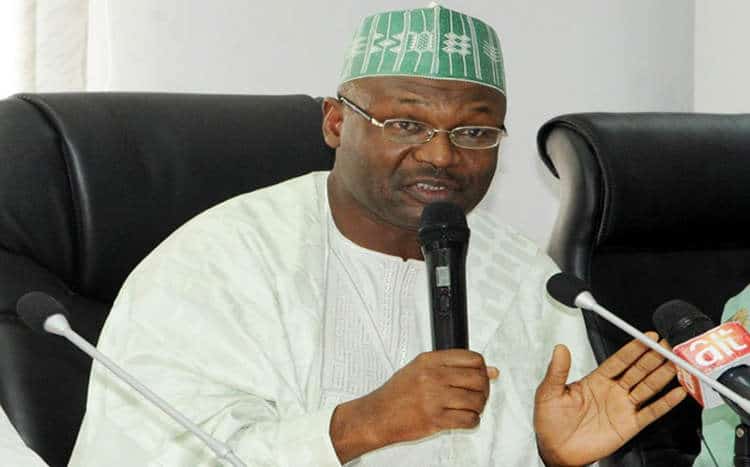 The Independent National Electoral Commission (INEC) has disclosed plans to deploy no fewer than one million officials for the 2023 general elections in Nigeria.
The INEC Charman, Prof. Mahmood Yakubu made the disclosure in Abuja on Thursday during the public presentation of the 2022-2026 Strategic Plan (SP) and the 2023 Election Project Plan (EPP).
He explained that the officials will comprise permanent and ad-hoc staff who will all work together to ensure the success of the elections across the 176,846 polling units in the country.
According to the INEC boss, the 2023 general election would be conducted for 1,491 constituencies nationwide, consisting of one presidential constituency, 109 senatorial districts, 360 federal constituencies, 28 governorship elections and 993 state constituencies.
Yakubu added that the conduct of next year's election will be guided by the 2022 electoral act.
"The election will involve an estimated one million electoral officials (both permanent and temporary or ad hoc staff) deployed to 176,846 polling units in 8,809 wards and 774 local government areas across the country.
"The election will be governed by a new Electoral Act 2022, which contains many progressive provisions that will enhance the capacity of the commission to conduct elections and manage the electoral process better," he said.
On the ongoing Continuous Voter Registration (CVR) exercise, the INEC Chairman reiterated that the exercise will end on June 30, 2022, and urged eligible Nigerians to register for their PVCs.
For those who registered between June and December 2021, he urged them to collect their already produced PVCs in person.
Yakubu said: "All eligible voters that are yet to register are advised to do so on or before that date if they intend to vote.
"Furthermore, the PVCs of validly registered voters from the first and second quarters are already available for collection at designated centres nationwide.
"I would like to appeal to all Nigerians who registered between June and December 2021 to collect their PVCs in person as no PVCs will be collected by proxy.