VIDEO: Minister Of Women Affairs Reveals What Osinachi's Children Told Her, Describe Peter Nwachukwu As 'Monster"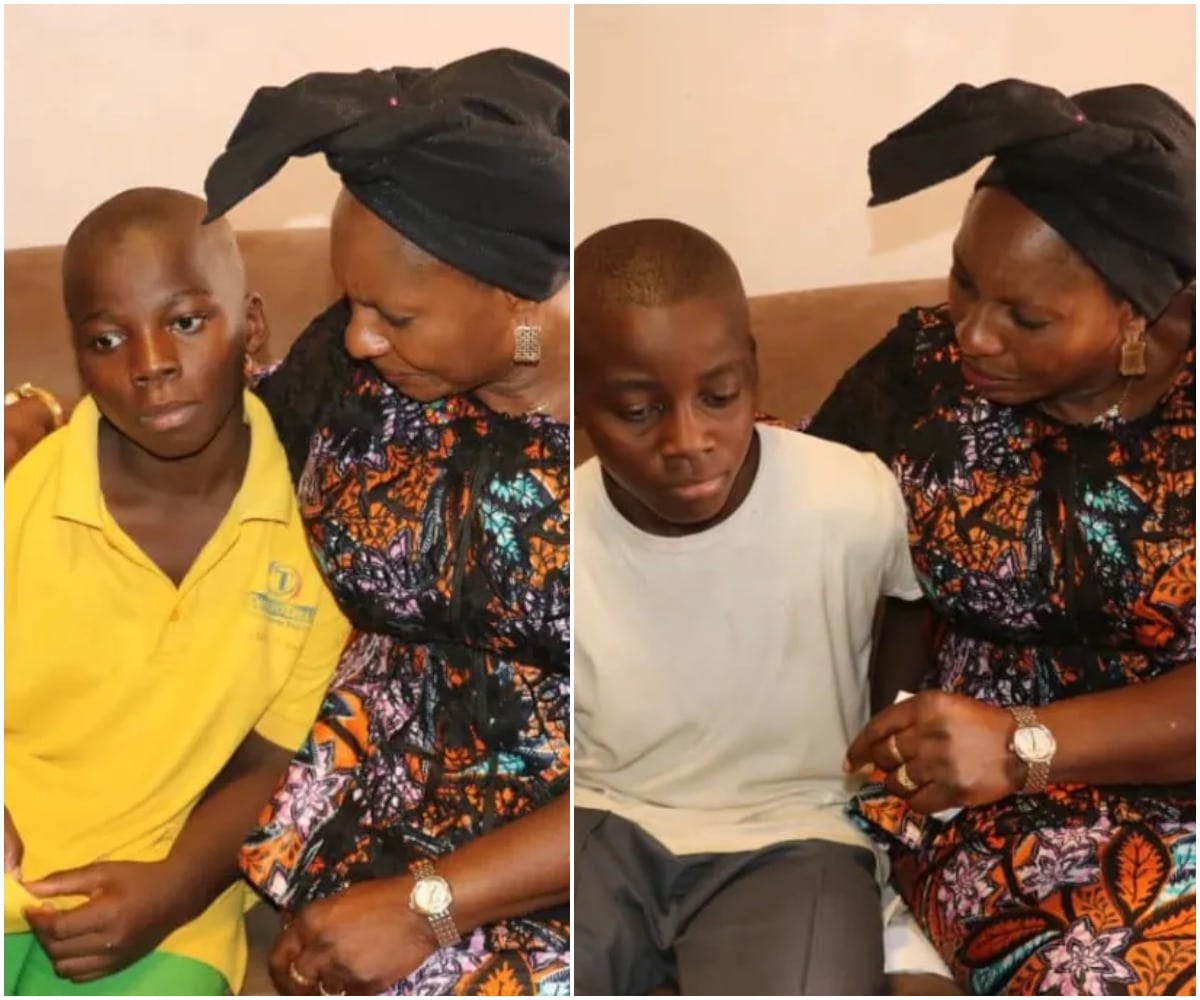 Nigeria's Minister of Women Affairs and Social Development, Pauline Tallen, has revealed the traumatizing experience the children of late gospel artiste Osinachi Nwachukwu witnessed with their father during her visit to their home in Abuja following multiple reports that the late singer was a victim of domestic violence.
Tallen, who spoke on the Good Morning Nigeria show on NTA, on Wednesday, described the late singer's husband Peter Nwachukwu as a 'monster', who didn't only bully his late wife but also the four children.
This is coming after Osinachi's  first born shared how their father turned them against their mother adding that the boy gave graphic details of the ordeal his mom went through, her living condition and how he beats her up at the slightest argument/provocation.
Speaking with NTA, Tallen narrated how the children of the late singer shared how their father, Peter Nwachukwu beats both them and their mother.
She further noted that the first son whose age twelve is still in primary five and can't read. According to the child, their father was always shouting, thus causing a distraction that hinders him and his siblings from concentrating on school work.
She said; "The children told me he doesn't work, he sits at home to expect whatever the late singer made from music and collected everything from her."
Watch video below;
Osinachi, who is known for her collaborative hit track Ekwueme, died at an Abuja hospital on Friday as a result of domestic violence.
Her husband, Peter Nwachukwu has since been arrested and Josephine Adeh, the FCT command's spokesperson, confirmed his arrest.