Russia-Ukraine War: Putin Is A Butcher – Says Biden After Visiting Refugees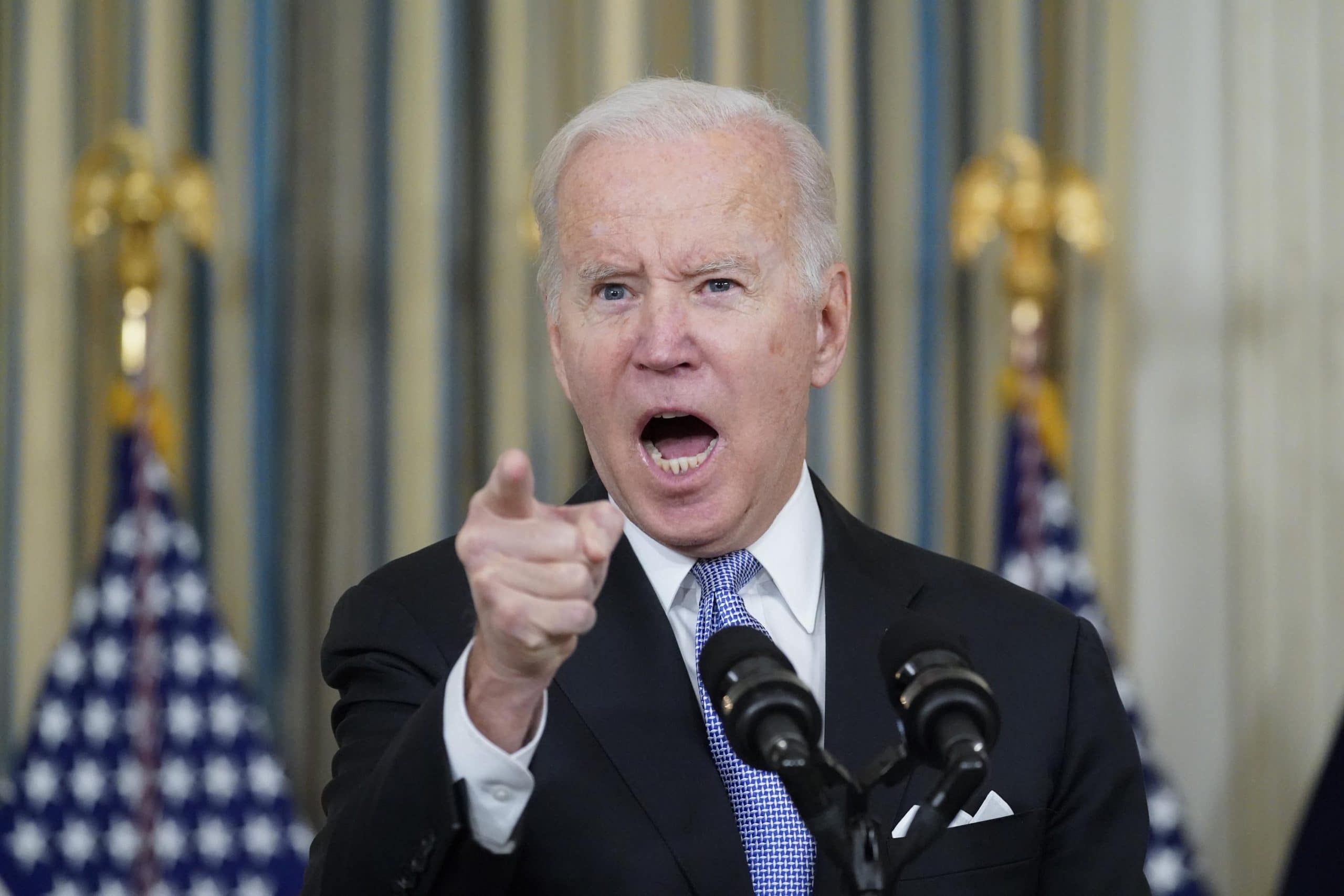 The United States President, Joe Biden has again lamented bitterly the pain inflicted on Ukraine residents by the Russian military on the order of President Vladimir Putin.
Reacting to the unsettled cold war, President Putin who visited refugees from Ukraine in Warsaw, Poland during the weekend, described the Russian leader as a butcher.
Biden, having sighted the number of little children at the refugees' camp, condemned the war between the two European nations.
He said the children at the camp called for prayers for their parents with the hope of reuniting with them soon.
"He's a butcher, it's incredible, see all those little children. Just want to hug, just want to say thanks. I mean, it just makes you so damn proud," said President Biden while interacting with journalists at the refugee camp.
He added: "Each one of those children said something to the effect, 'Say a prayer for my dad or my grandfather or my brother who's back there fighting.
"And I remember what it's like when you have someone in a war zone. Every morning you get up and you wonder. You just wonder. And you pray you don't get that phone call."
Naija News understands that the ongoing war between Russian and Ukraine was initiated by President Putin about a month ago.
The Russian government is understood to have adopted the war as a means of preventing Ukraine from joining NATO.
Meanwhile, NATO has stated that it is quite unlikely it would go to war with Russia over the invasion of Ukraine.
Jens Stoltenberg, NATO Secretary-General, told CNN last Thursday that a war would not be occurring with Russia because of the unity among NATO countries.
Stoltenberg also spoke on reports that Russia is not picking up the deconfliction line.
He said: "Russians have not been ready, as I say, to use those lines, but we assume that if there is a need, they will be able to communicate with us."
Stoltenberg, who was meant to become Norway's Central Bank chief later this year, is now set to stay on as the head of NATO given the situation in Ukraine, Naija News reports.
"I feel privileged for the third time, actually, to extend my term," he said.