Massive Job Loss Looms As Forex Scarcity Bites Harder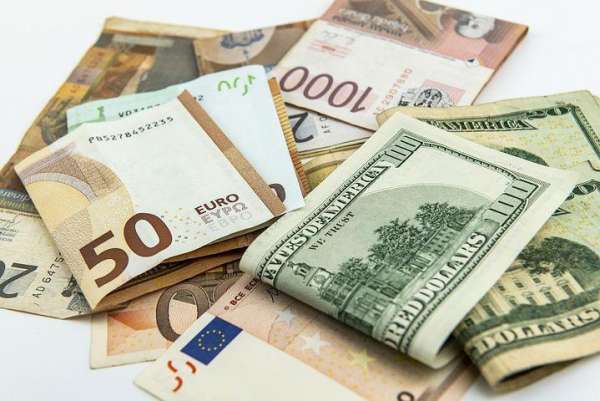 Nigerians may lose their jobs following the lingering foreign exchange scarcity and the economic challenges facing the country.
Naija News understands that the exchange rate on the parallel market stood at N585/$1 and N785/£1 as against the N582/$1 last Friday.
It stated that forex scarcity comes after banks limited customers' access to forex, placing a cap of $20 per month for online transactions.
In a chat with The PUNCH, the Director-General of the Manufacturers Association of Nigeria (MAN), Segun Ajayi-Kadir, said the forex sacrcity may lead to massive job loss in the manufacturing industry and other sectors.
He stated that manufacturers have been forced to patronise BDC operators, adding that the association had reached out to Federal Government for urgent intervention.
Ajayi-Kadir said the forex scarcity and the high cost of diesel had greatly increased the cost of production, adding that employers may be forced to lay off some workers in order to cope with the new realities.
The MAN DG also recommended that the northern land borders be re-opened to allow fuel marketers bring in diesel from neighbouring countries like Niger and Chad which both have functional refineries.
He said, "Absolutely yes. It is very difficult especially for small scale industries because if you are not producing, how will you pay salaries? So, industries might be forced to 'right size'. That is why we are making all these consultations in order to be able to get the attention of the government.
"The scarcity of forex is also unfortunate because it affects the manufacturing sector more than others. The manufacturing sector has a multiplier effect on the economy and this sector ought to receive priority. Our members are given ridiculously low amounts in the face of huge demands.
"We need forex for materials and spare parts which are not locally available. We were encouraged when the CBN said it stopped allocation of Forex to BDCs in order to put more money in the banks but down the line, this has not happened. We got to the BDCs for more than 90 per cent of our needs. When you ask for $400,000, you are given $2,000. You ask for $1m, you are given $50,000. This is ridiculous."