Pounds To Naira Exchange Rate/Black Market Rate Today 9 March 2022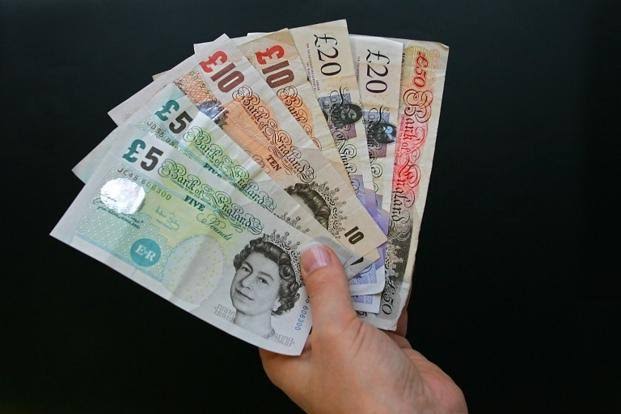 This is the news about the Pounds to Naira rate at the official and black market exchange rate Today March 9 2022.
Read Naija News update on the official pounds rates as well as Black Market rates, Bureau De Change (BDC) rates, and CBN rates.
How Much is Pounds To Naira Exchange Rate Today Official Rate?
The official rate today, Wednesday, 9th March, 2022, for £1 pound to naira = ₦545.8316/£1.
According to the data from the CBN, exchange rate between the naira and the British pounds opened at ₦545.8316/£1 on Wednesday 9th March, after it closed at ₦547.9108 to a £1 on Tuesday, 8th March 2022.
Naija News reports that a pound is bought at the official market at ₦545.1753 and sold for ₦546.4879.
How much is exchange rate of Pounds to Naira in Black Market today?
The exchange rate for a pound to naira at Lagos Parallel Market (Black Market) players buy a dollar for ₦760 and sell for ₦765 on Wednesday, March 9th 2022, according to sources at Bureau De Change (BDC).
Seplat Energy Denies Collapse Of ExxonMobil $1.6bn Assets' Sale
Seplat Energy Plc has denied media reports that the Nigerian National Petroleum Corporation (NNPC) Limited has blocked the proposed purchase of ExxonMobil shares worth $1.583 billion.
Naija News reports that ExxonMobil had announced that SEPLAT Energy has agreed to purchase its complete shares in Mobil Producing Nigeria Unlimited (MPNU), subject to regulatory approval.
Also, Seplat Energy Plc on February 25 announced an agreement to acquire the entire share capital of Mobil Producing Nigeria Unlimited (MPNU), a subsidiary of ExxonMobil.
However, in a letter signed by its Group Managing Director, Mele Kyari, and addressed to ExxonMobil, the NNPC said it has opted to exercise its right of first refusal in the deal as contained in the Joint Operating Agreement.