CBN Urges Nigerians To Embrace eNaira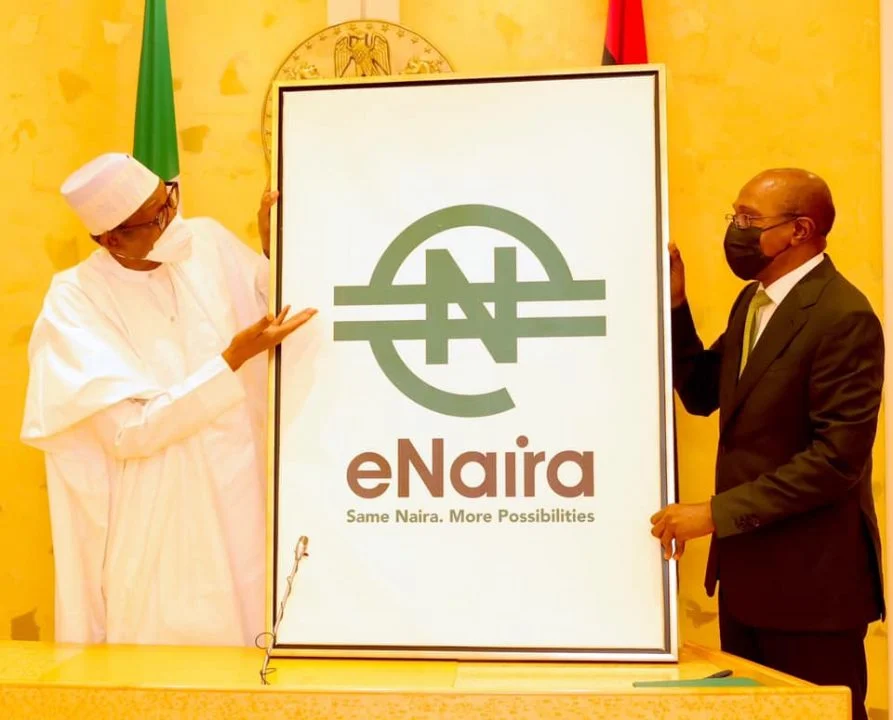 The Central Bank of Nigeria (CBN) has again encouraged citizens to embrace the new digital currency, eNaira.
Naija News reports that the apex bank on Thursday, noted that the introduction of eNaira in the financial system is to, among others, improve the effectiveness of monetary policy in managing inflation as well as in driving economic growth in the country.
Recall that eNaira was on October 25, 2021 launched by President Muhammadu Buhari to be used as legal tender in the country.
Top officials of the bank yesterday, made good remarks of the eNaira while speaking at a seminar organised by the CBN Fair tagged: Promoting financial stability and economic development held in Benin City, Edo State.
In his address, Team Lead Director, Corporate Communications Department, Nwanisobi Osita, who spoke during the seminar, said CBN had been working with a clear mandate of stabilising price economy towards growing economy sustainably.
Osita admitted that the Nigerian payment system remains one of the most sophisticated globally.
He stressed that the seminar was also aimed at getting feedback from participants in terms of viewpoints and challenges, Naija News reports.
The Benin Branch Controller of CBN, Jumbo Renner, added that the seminar was put together to sensitise people about the new policy of CBN.
Representative of the Currency Operation department, Ngozi Etim, however, pointed out that CBN mandates were derived from the 1958 Act of parliament as amended in 1991, '93, '97, '98, '99 and 2007 respectively.
Etim called for proper handling of the Naira notes, Etim urged stakeholders in the banking sector to return all mutilated currency to the Central Bank in their various locations in the country.
On his part, Babatunde Adeboye of the Development Finance department stressed that the apex bank is committed to diversifying the economy through MSMEs, agriculture, energy and infrastructure.
Speaking further on the eNaira, Chika Ugwueze Ogbodo said the eNaira was being operated in the form of a wallet through which one could make transactions or payments.
Ogbodo further stated that the eNaira policy improves the monetary-financial system, empowerment, and poverty reduction in the society, adding that prospective users can link their entire wallet with their bank account for easy transactions.