YBNL Princess Reveals How Her Neighbour Made Her Realise She Was Gay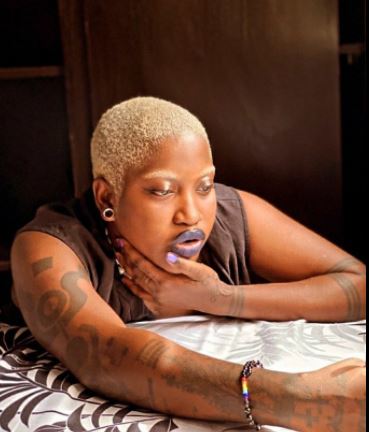 Nigerian singer, Temmie Ovwasa popularly known as YBNL princess has opened up on how she discovered she was a lesbian.
Temmie spoke on her personal life during a question and answer session on Instagram.
Asked by a fan on when she experienced her  awakening, she revealed that she was five when she noticed how beautiful her neighbor was.
She stated further that she and the girl remained friends till they were teenagers.
YBNL Princess was also asked why she chose to be a lesbian, replying that it chose her and not the other way round.
Temmie is a songwriter , musician and artist.
Her name YBNL princess was coined after signing a record deal with YBNL in 2015.
However, she had a misunderstanding with Olamide and left in 2020.