Presidency Rubbishes TI's Report On Corruption In Nigeria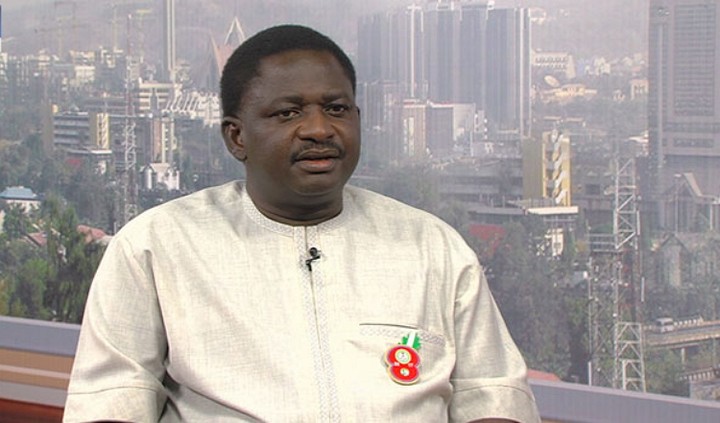 The Presidency on Wednesday dismissed the report of Transparency International (TI) on corruption in Nigeria.
Naija News reports that the organisation had on Tuesday ranked Nigeria 154 out of 180 countries on the 2021 global Corruption Perception Index (CPI), a drop from 149 in the 2020 index.
In a report released in Abuja by Transparency International's representative in Nigeria, the Civil Society Legislative Advocacy Centre (CISLAC) said Nigeria scored 24 out of a total possible point of 100 in the 2021 CPI.
TI said the report is based on a methodological study, adding that claims by the Muhamadu Buhari government to be fighting corruption has not yielded much result.
Speaking on Wednesday in an interview on Channels Television, Presidential spokesman, Femi Adesina, said the report released by the organization is baseless.
Adesina stated that the Buhari administration does not need the organization's report to validate the ongoing war against corruption, adding that the government is making headway in the fight.
He said the Buhari administration has fought corruption and all anti-corruption agencies are making efforts to ensure corruption is reduced in the country.
Adesina asked Nigerians to ignore the report because it is foreign statistics, noting that the people should be the ones giving such a report and not a foreign organization.
The presidential spokesman, however, asserted that corruption is a global challenge and not peculiar to Nigeria alone.
He said: "We don't need TI's report to authenticate or validate what government is doing. The government is working and anti-corruption is one of the key pillars of this administration.
"Globally there's no place that has eradicated corruption. It is a national issue. This administration is fighting corruption and we are getting results. I cannot rate the corruption of the country, rather Nigerians should rate the government.
"The EFCC reported that they had over 2,000 convictions last year alone. We have moved from a time that stealing is not corruption to now that stealing is corruption.
"The government has fought corruption very well. We have statistics from all the agencies made up to fight corruption and they give reports from time to time.
"Now what would you rather believe, the information from your country or information from outside. It depends on the statistics TI is using but we know corruption is being fought in Nigeria.
"Also when such reports come, if we would believe such report, it is not an indictment of the government, rather it is rather an indictment of you and me because we constitute the country."