Electoral Bill: Senate Dumps Compulsory Direct Mode Of Primary Elections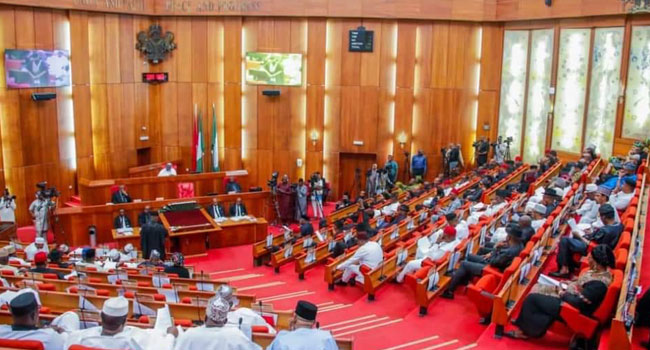 The Nigerian Senate has on Wednesday, dumped the direct mode of primary elections in an amended electoral bill.
The Senate's decision came after an amendment by the conference committee which recommended that the direct primary mode of elections be eradicated.
The direct primary option has subsequently been replaced to reflect direct, indirect and consensus in clause 85 of the Electoral Act Amendment Bill, 2021.
The clause for political parties to use the direct mode of primaries to choose their candidate for election has been a major talking point in the bill and was one of the reasons cited by President Muhammadu Buhari for rejecting the bill last year.
Meanwhile, former Kaduna Central Senator, Shehu Sani has tackled Senate President Ahmad Lawan for speaking on behalf of the President about fuel subsidy removal.
The former lawmaker on Wednesday argued that such matters would have been better heard by Nigerians directly from the mouth of President Muhammadu Buhari or his representatives.
It will be recalled that Lawan on Tuesday after a meeting with the President at the Aso Rock Villa in Abuja, told Nigerians while speaking to State House correspondents that Buhari has not given any order for the removal of subsidy on petrol.
He said this was done to allay the fears, concerns, and agitations about the plans by the government to implement total fuel subsidy removal this year. Read more