Dollar To Naira Exchange Rate Today 14 January 2022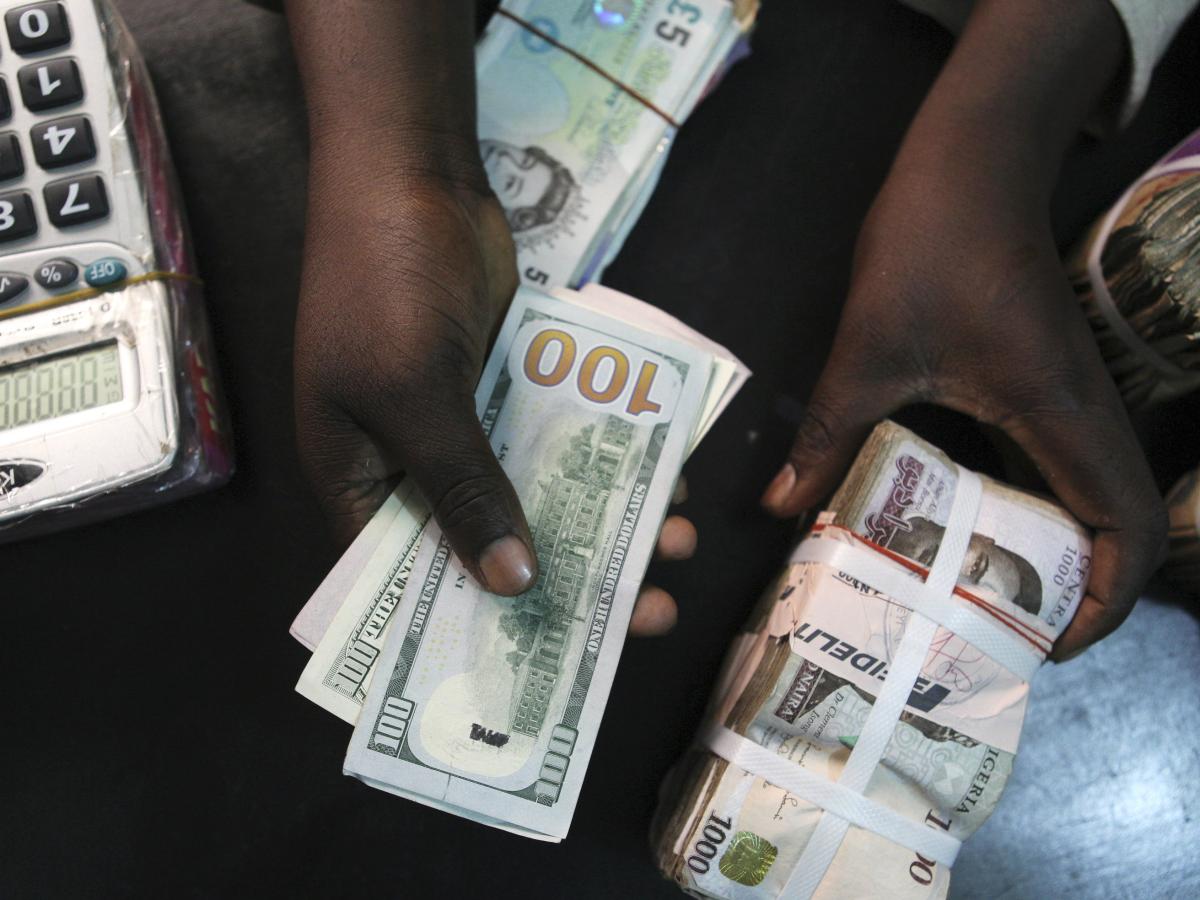 This is the news about Dollar to Naira rate at the official and black market exchange rate Today January 14, 2022.
Read Naija News update on the official dollar rates as well as Black Market rates, Bureau De Change (BDC) rates, and CBN rates.
How Much Is Dollar To Naira Exchange Rate Today Official Rate?
The official rate today, Friday January 14th 2022, for $1 dollar to naira = ₦414.283/$1.
According to the data at the FMDQ Security Exchange where forex is traded officially, exchange rate between the naira and the US dollar opened at ₦414.283/$1 on Friday 14th, after it closed at ₦414.29 to a $1 on Thursday, 13th January 2022.
How much is exchange rate of Dollar to Naira in Black Market today?
The exchange rate for a dollar to naira at Lagos Parallel Market (Black Market) players buy a dollar for N567 and sell at N570 on Friday, January 14th 2022, according to sources at Bureau De Change (BDC).
Please note that the Central Bank of Nigeria (CBN) does not recognise the parallel market (black market), as it has directed individuals who want to engage in Forex to approach their respective banks.
Meanwhile, the international Brent crude oil, on Wednesday, increased by $1.42 to $85.14 per barrel amid the impact of COVID-19.
Naija News gathered that OPEC crude oil production is expected to rise by 2.5 million barrels per day to average 28.8 million barrels per day in 2022 and by a further 100,000 barrels per day in 2023 to average 28.9 million barrels per day.
According to the Senior Market Analyst, Asia Pacific at OANDA, Jeffrey Halley, said Brent could increase $100 per barrel this quarter if the Omicron variant reduces and OPEC increase oil production.
Halley stated that Bent could move towards $100 per barrel this quarter if China doesn't suffer a sharp slowdown in the economy.
He said, "Assuming China doesn't suffer a sharp slowdown, that omicron actually becomes omi-gone, and with OPEC+'s ability to raise production clearly limited, I see no reason why Brent crude cannot move towards $100.00 in Q1, possibly sooner.
"Having said that, I acknowledge there are plenty of variable outcomes in the previous sentence, the biggest threat being omicron in China, India, and Indonesia."
Download NAIJA NEWS app: