Pounds To Naira Official Exchange Rate/ Black Market Rate Today 13 January 2022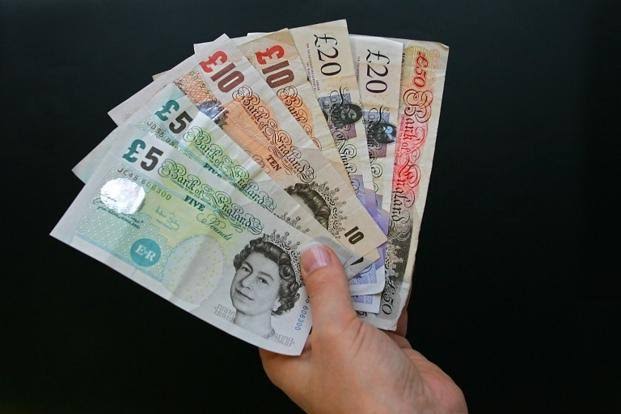 This is the news about Pounds to Naira rate at the official and black market exchange rate Today January 13, 2022.
Read Naija News update on the official pounds rates as well as Black Market rates, Bureau De Change (BDC) rates, and CBN rates.
How Much Is Pounds To Naira Exchange Rate Today Official Rate?
The official rate today, Thursday January 13th, 2022, for £1 pound to naira = ₦564.8875/£1.
According to the data from the CBN, exchange rate between the naira and the British pounds opened at ₦564.8875/£1 on Thursday 13th, after it closed at ₦562.3375 to a £1 on Wednesday, 12th January 2022.
Naija News reports that a pound is bought at the official market at N564.2054 and sold for N565.5695.
How much is exchange rate of Pounds to Naira in Black Market today?
The exchange rate for a pound to naira at Lagos Parallel Market (Black Market) players buy a dollar for ₦730 and sell for ₦735 on Tuesday, January 11th 2022, according to sources at Bureau De Change (BDC).
Meanwhile, the Centre for the Promotion of Private Enterprise (CPPE), an economic advocacy group, has given an insight into the impact of the Dangote Refinery on Nigeria's economy.
CPPE in its recent economic report acknowledged that Dangote Refinery when it becomes fully operational would greatly impact the growth of the downstream sector of the Nigerian economy in 2022, Naija News reports.
In the same vein, while sharing its economic report for the year 2022, a financial institution that has its name as Financial Derivatives Company Limited, observed that the Dangote refinery will put Nigeria at a peak as an exporter of refined petroleum products.
The economic group, however, noted that the native refinery would not be a final solution to the nation's current economic crises.
The financial institution stressed that not only Nigeria, but Africa as a whole would enjoy an even enhanced product distribution.