Father Mbaka Cries Out Over Fresh DSS Invitation, Says His Life Is Not Safe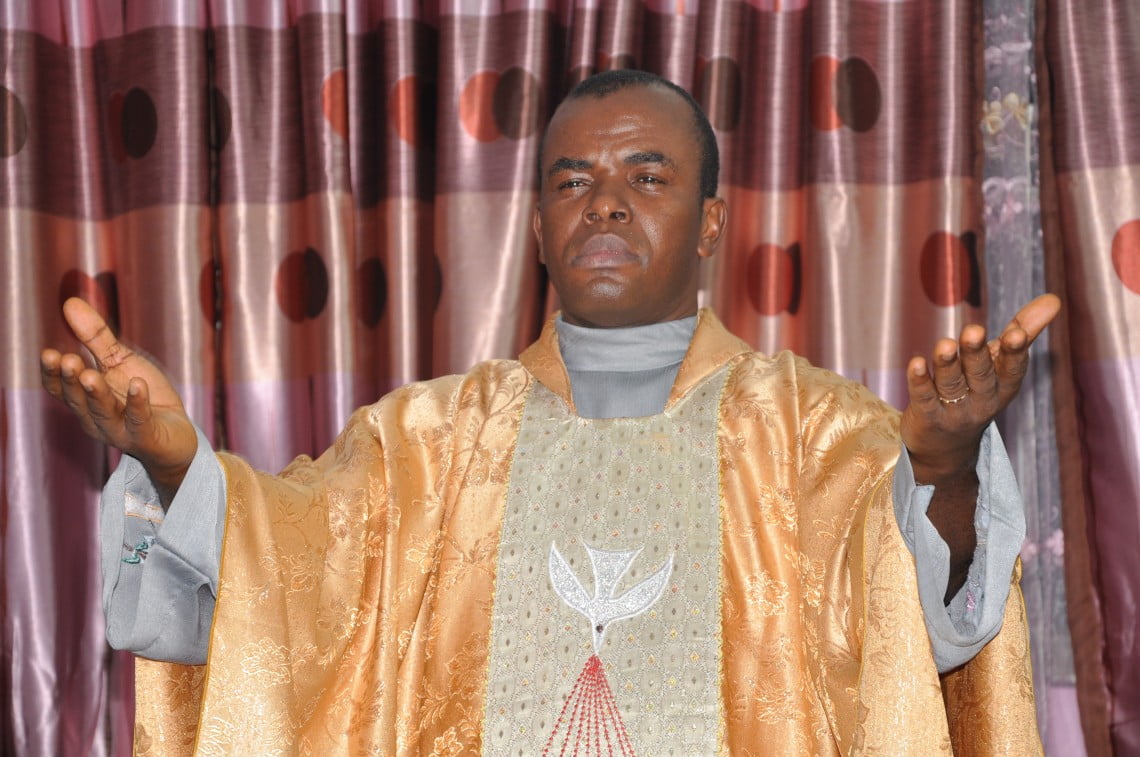 Popular Catholic priest and Spiritual Director of Adoration Ministry, Enugu, Rev. Fr. Ejike Mbaka has raised an alarm over the safety of his life.
According to the cleric, he is worried about what might happen to him as he announced on Sunday that he has received another invitation from the Department of State Services (DSS).
Mbaka while addressing his congregation on Sunday at the Adoration ground in Enugu, disclosed that the DSS invitation was delivered by an anonymous person.
Following the disclosure, the clergyman urged members of his congregation to pray for his safety as he maintained he hasn't done anything wrong to warrant constant DSS invitation.
"Anonymous brought a letter here inviting me to the DSS last year. Now, another anonymous has brought another letter from the DSS. Please, you must keep praying for Fr Mbaka," he said.
Naija News recalls back in June 2021, the priest had also received a similar invitation for interrogation by the secret police.
Speaking further on his dilemma, Father Mbaka stated that those against the good work he is doing at the Adoration ground are agents of the devil, adding that even the Pope will be proud of him if he knows what he's doing.
He said, "If the Pope sees what is going on here, he will go to any length to protect it. Forget about what people are saying. Mbaka may not be the best, but God is using him to glorify his name.
"Look at the hundreds of thousands of people who are gathered here just to worship God in the Catholic Church. Anyone who is working against this kind of gathering must be a Satan incarnate. That person must be doing a special work for the devil."
Download NAIJA NEWS app: