CNG Raises Alarm, Lists Major Threats To 2023 Elections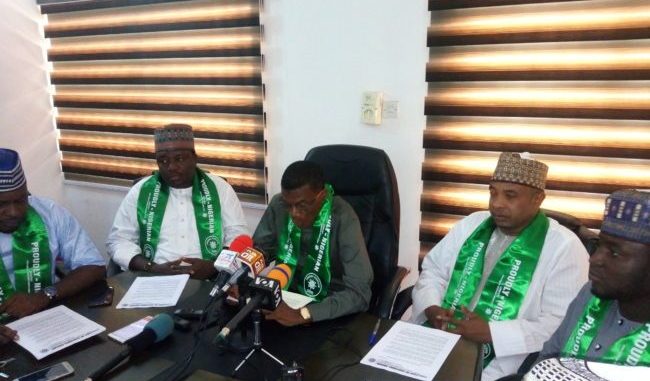 The Coalition of the Northern Groups (CNG) has listed the major hindrance to the conduct of the 2023 general elections.
In a statement on Sunday by its spokesman, Abdul-Azeez Suleiman, the group listed the major threats to the upcoming elections as rising insecurity and drug abuse menace in the country.
He advised the Muhammadu Buhari government to immediately address the security challenges facing the country and solve the drug problem among the youths.
Suleiman added that the government must make it a duty this year to solve the daunting security challenges by disarmament, demobilisation, reintegration of Boko Haram terrorists and bandits.
The CNG spokesman also advised the government to begin the reconstruction of properties destroyed by the criminals within the next few months
He disclosed that the review and improvement of the current national security architecture will also help in addressing the security challenges facing the nation.
He said, "In the North especially, the government should, with the entire national resolve behind its efforts, work to achieve final disengagement, disarmament, demobilisation, reintegration and reconstruction within the next few months. Unless this is done as quickly as possible, the 2023 elections would be greatly threatened and that would, in turn, affect the nation's democratic progress and set the country back several decades.
"It is expected also that the Federal Government would review and improve the current structure of the national security assets, increase the number of boots on ground, improve quality of equipment and greater synergy with the communities."
Suleiman said the security problem must be confronted collectively with the entire will and resolve of the people to end the menace.
He said: "If we are to build on the current successes by our gallant troops in the North-East and, more recently, in the endangered communities and forests of northern Nigeria.
"Failure to do so will indubitably mean that every effort made in isolation will defeat all the endeavours and render the task of ending the crisis the more difficult and futile.
"Every one of us must therefore become a stakeholder and a committed actor in this struggle to free our society and our country of this debilitating problem."