We Are Lobbying Western Countries To Proscribe Boko Haram, Bandits And IPOB – Presidency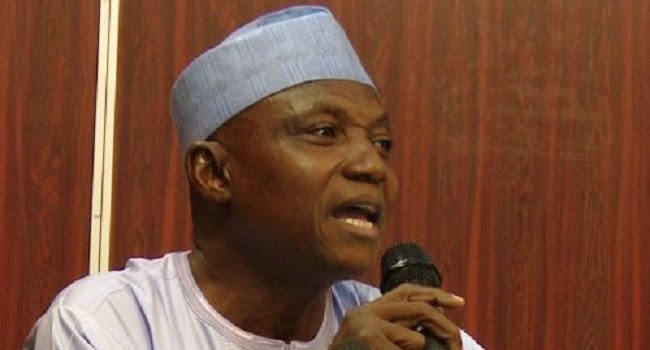 The federal government led by President Muhammadu Buhari has revealed that it is aggressively lobbying its western allies to proscribe some groups identified to be causing insecurity in Nigeria.
The government in a statement on Sunday said it wants the western nations to label the groups as terrorist groups.
The statement issued by the President's spokesperson, Garba Shehu identified some of the groups it wants proscribed at the international level as Boko Haram, bandits, and IPOB.
The president's spokesperson revealed this while highlighting some of the steps adopted by the government in tackling insecurity in the country.
Naija News reports the government made its mind known in response to a call out through the editorial of a media house in the country which accused the government of not doing enough to tackle insecurity in the country.
Particularly, the editorial said life has lost its value under Buhari's Nigeria.
However in a reaction, while stating that the growing trend of insecurity is unacceptable, the Buhari government said steps are been taken towards curbing insecurity.
"The growing instability and violence in the North of Nigeria and elsewhere is unacceptable. No one, not least the Presidency underestimates the seriousness of the situation. Everyday, the President holds the victims and their families in his thoughts and prayers. Above all, he wishes to reassure them – and all Nigerians – that tackling the scourge of banditry and terrorism remains this government's first priority," the statement reads in part.
The statement reads further: "Even as the West continues to extricate itself from Africa militarily, we are lobbying our Western allies aggressively for partnership, investment and support in other areas, such as proscribing Boko Haram, bandits and IPOB as terrorist groups, which would severely dent their funding; for investment in trade and infrastructure, to help lessen economic instability; and to help with technical assistance, advanced weaponry, intelligence and ordinance.
"This will likely be small comfort to the families and loved ones of those already lost. But make no mistake: this is a battle we are fighting without let up."
Download NAIJA NEWS app: