Buhari Govt Bow To Pressure Finally Declares Bandits As Terrorists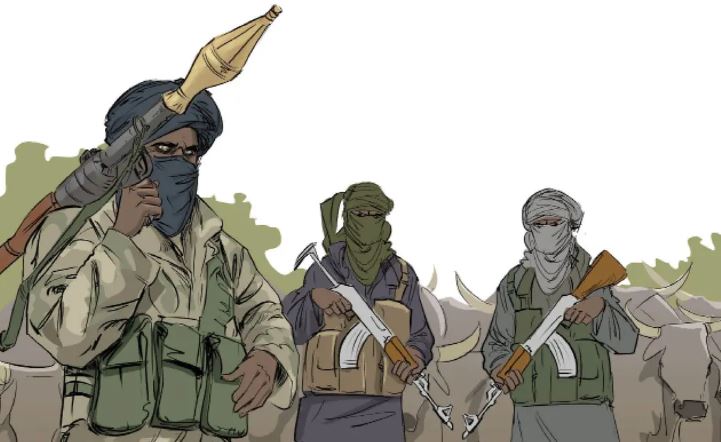 Bandit terrorists operating in the North-west and North-central regions of the country have been declared as insurgent groups by a Nigerian court.
Naija News reports that the Office of the Attorney-General of the Federation and Ministry of Justice had filed a motion ex-parte on behalf of the Federal Government to the effect.
The Director of Public Prosecution (DPP), Mohammed Abubakar, said the order to tag bandits as terrorists was given by President Muhammadu Buhari.
Abubakar said that the government decided to tag Yan Bindiga and Yan Ta'adda groups and other bandits groups in the country as terrorists due to their involvement in the killings of security agents.
Ruling on the motion on Thursday, Justice Taiwo Taiwo of the Federal High Court in Abuja declared the activities of bandits in the two regions as acts of terrorism.
The judge specifically stated that he declared the two bandit groups as terrorist groups following their nefarious activities in the Northern region.
Justice Taiwo also ruled that other similar bandit groups operating in any part of the country have been tagged as terrorists and immediately proscribed.
The judge said he was convinced that such orders were necessary due to the illegal activities of bandits and the effect of their activities on the people and the economy.
The presiding judge banned anyone from participating in any form of activities concerning the prosecution of the two main groups under any other name or platform.
He, therefore, ordered the Federal Government to publish the prosecution order in the Official Gazette and two national dailies.
Story continues below advertisement
Recall that the National Assembly, Katsina State Assembly, Governor Nasir El-Rufai of Kaduna had in recent past urged President Buhari to declare bandits operating in the North as terrorists.
---
---
© 2023 Naija News, a division of Polance Media Inc.