National Assembly To Submit Resolution On Declaration Of Bandits As Terrorists To Buhari Next Week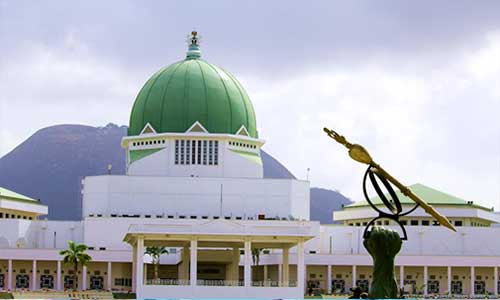 The National Assembly on Thursday expressed its readiness to push for bandit terrorists invading and killing innocent Nigeria to be proscribed as a terrorist group.
The lawmakers revealed that its resolution will be forwarded to the Secretary to the Government of the Federation, Boss Mustapha, asking President Muhammadu Buhari to declare bandits as terrorists.
This is coming after former lawmaker representing Kaduna Central, Shehu Sani, accused bandits of attacking Abuja-Kaduna train he boarded after planting explosives on the railway.
Sani in a post on his Twitter account on Thursday, disclosed that it "took a miracle" for him and other passengers on the train to escape being killed.
Meanwhile, the 9th Senate led by Ahmad Lawan on September 29, had passed a resolution charging President Buhari to declare bandits as terrorists.
The lawmakers in their resolution also urged the President to direct the military to eliminate bandit terrorists by bombing their hideouts.
The resolutions was reached by the lawmakers following a motion by the Senator representing Sokoto East senatorial district, Ibrahim Gobir, lamenting on the activists of bandits in the district.
The House of Representatives also took the same step following a motion by Babajimi Benson (APC, Lagos).
Benson who is also the Chairman, House Committee on Defence, noted that the decision would facilitate bandits prosecution under the Terrorism Prevention Act, 2011 (As Amended).
He said, "Such an order will officially bring the activities of bandits and their sponsors within the purview of the Terrorism Prevention Act. And any person associated with such groups can then be prosecuted and sentenced to penalties in the Act."
The National Assembly's Director of Information, Rawlings Agada, while speaking on the development with DailyTrust said, "The transmission of the resolution is almost at the final stage of the Clerk to the National Assembly's approval to go to the SGF's office
"Hopefully between tomorrow (Friday) and Monday next week, it should be in the SGF's office."