Climate Change: Pay Us Or We Will Die Together – Chakwera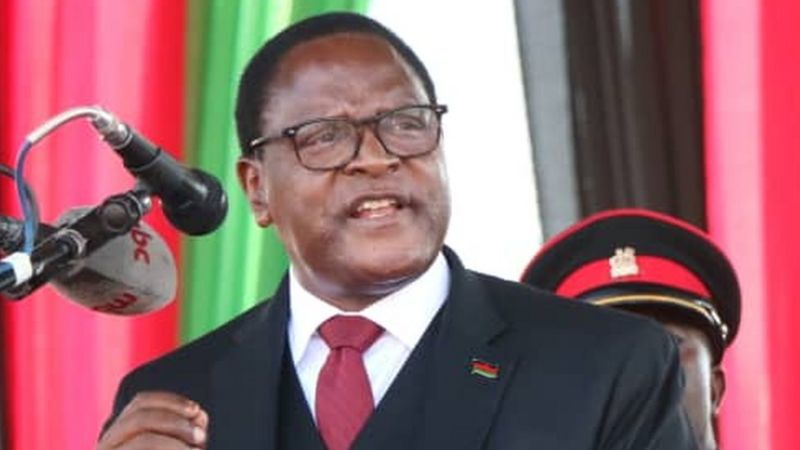 The President of Malawi has delivered a strong message to rich countries that have so far failed to pay the £100 billion they have pledged to give to poor countries each year in the fight against climate change.
Lazarus Chakwera told BBC Africa: "It's not fair. Pay us or lose to us."
The leaders of the world's richest nations (G20) convened in Rome and decided to continue their efforts to reduce air pollution but "there is no consensus".
Antonio Guterres, the UN secretary-general, said on Twitter that he had left Rome "my hopes were not fulfilled – but at least not buried."
Guterres says he is confident of the next COP26 meeting in Glasgow to continue the goal of reducing global warming by 1.5 degrees and implementing a formal funding.
In 2009, rich countries pledged to provide the money by 2020 to help poor countries cope with climate change and build a sustainable economy.
But that goal has yet to be achieved, with the UK government to accept COP26 saying it will not be achieved by 2023.
For many countries, this is the most pressing issue.
The poorest countries are calling for a Glasgow summons, saying countries that have suffered from climate change should also pay more to deal with it.
"When we talk about doing what they believe in, it's not charity. It's about paying for the process. If you've been involved in changing the world like this, let's clean it up, but you have to be held accountable," Chakwera said.
The G20, made up of 19 countries and the European Union alone, emits 80% of the world's greenhouse gases.