Woman Sentenced To Six Years In Prison For Faking Own Kidnap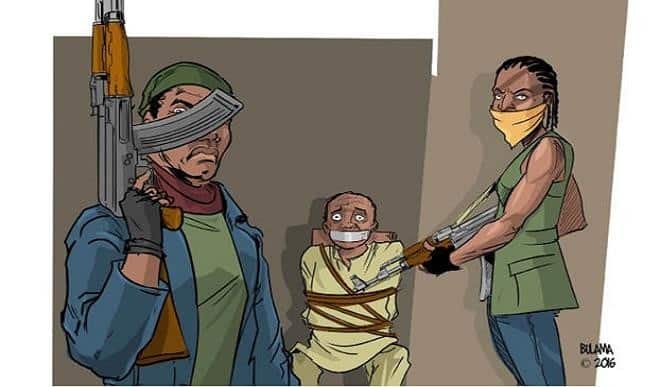 A woman who staged her kidnap has been sentenced to six years in prison.
The 29-year-old woman identified as Joan Krah was sentenced on a two count charge to six years in prison by the Takoradi Harbour Circuit Court on Tuesday October 26.
Krah was charged with deceiving a public officer and also spreading fake news.
On October 22, the accused faked her abduction so she could collect ₵5000 from her godfather as ransom.
Krah conspired with two other suspects to plan the crime before a call was placed to her godfather to ask for the ransom.
After pleading guilty, Krah was arraigned in a court presided by Micheal kojo Ampadu.
The accused was sentenced to six years in prison for deceiving a public officer and two years for spreading fake news. This brings her sentence to 8years. However, she will be serving the sentence concurrently which means her jail term will amount to 6 years in total in jail.
The court reveal that they considered Krah because she is a first time offender and also a parent.