Pandora Papers: Peter Obi, Nine Other Top Nigerian Politicians Indicted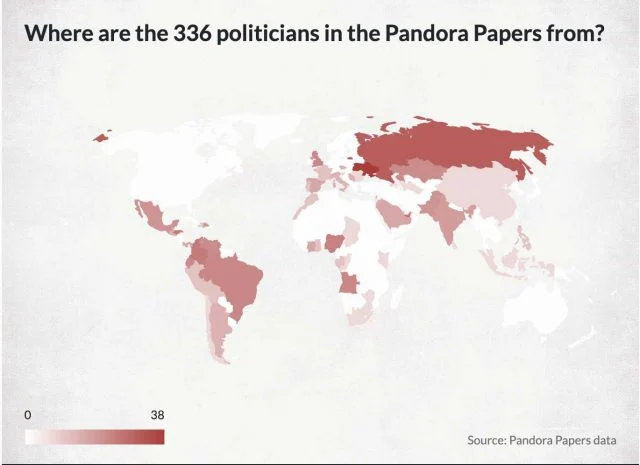 Former Governor of Anambra and bank executive, Peter Obi, alongside nine other Nigerian politicians have been implicated in the Pandora Papers.
The International Consortium of Investigative Journalists (ICIJ) a nonprofit newsroom and network of journalists centred in Washington, D.C., tagged the Pandora Papers on Sunday laid bare a global entanglement of political power and secretive offshore finances and dealings.
The investigation which involved over 600 journalists and over 100 media organisations have already exposed the financial dealings in former UK Prime Minister, Tony Blair, Kenya President Uhuru Kenyatta, the image-maker of Russian President Vladimir Putin and many others.
According to the reports, at least eight African countries were featured in the document.
Pandora Papers found links between almost 1,000 companies in offshore havens and 336 high-level politicians and public officials, including more than a dozen serving heads of state and government.
According to an interactive map of the leaked documents, five Côte d'Ivoire politicians were helped by foreign agents to hide looted funds.
Ghana has three politicians listed in the documents, while Chad, Kenya and Congo Brazzaville have two politicians each listed in the infamous documents.
Gabon has three politicians listed, with Angola featuring nine politicians in the document.
Zimbabwe and South Africa have two each, while Mozambique has one.
Nigeria's Peter Obi, a former vice-presidential candidate, was indicted in a number of dealings which comprises money laundering and the establishment of companies with fronts in order to avoid detection by Nigerian authorities.
"Indeed, he has a number of secret business dealings and relationships that he has for years kept to his chest. These are businesses he clandestinely set up and operated overseas, including in notorious tax and secrecy havens in ways that breached Nigerian laws," the Pandora Papers stated