Resident Doctors Suspend Indefinite Strike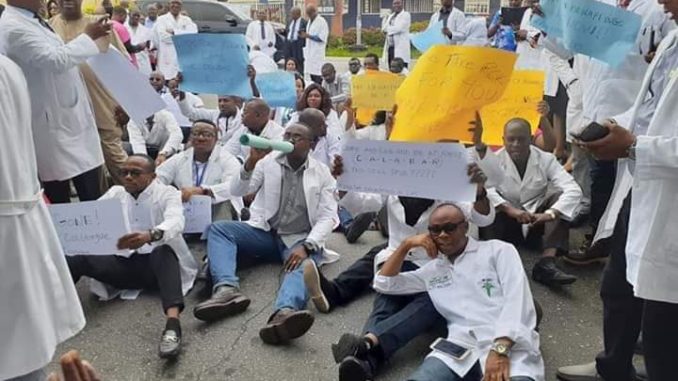 Naija News reports that resident doctors had in August embarked on an indefinite strike following a disagreement with the federal government over the non-availability of medical equipment at public tertiary hospitals.
Efforts by the federal government or courts to end the strike had been met with a brick wall.
But in a communique signed by the Nigerian Medical Association, Secretary-General Ekpe Philips Uche, after the meeting held among delegates of NMA and NARD on Sunday in Abuja, the NMA advised NARD to suspend the strike.
NMA asked the National Officers Committee, NOC, to ensure the implementation of the memorandum of understanding signed with the federal government on August 21.
According to NARD president, Godiya Ishaya, the association has officially called off the strike and will resume work on Wednesday.
He said: "We've officially suspended the strike to resume at 8:00 am on Wednesday. We made the decision in the wee hours of today. We held an emergency meeting from 5:30 pm on Sunday to the morning hours of today, and the NEC decided that having reviewed the progress made so far, the strike should be suspended."