Senate Okays N13.98tr 2022 Budget Figure As It Passes 2022-2024 MTEF/FSP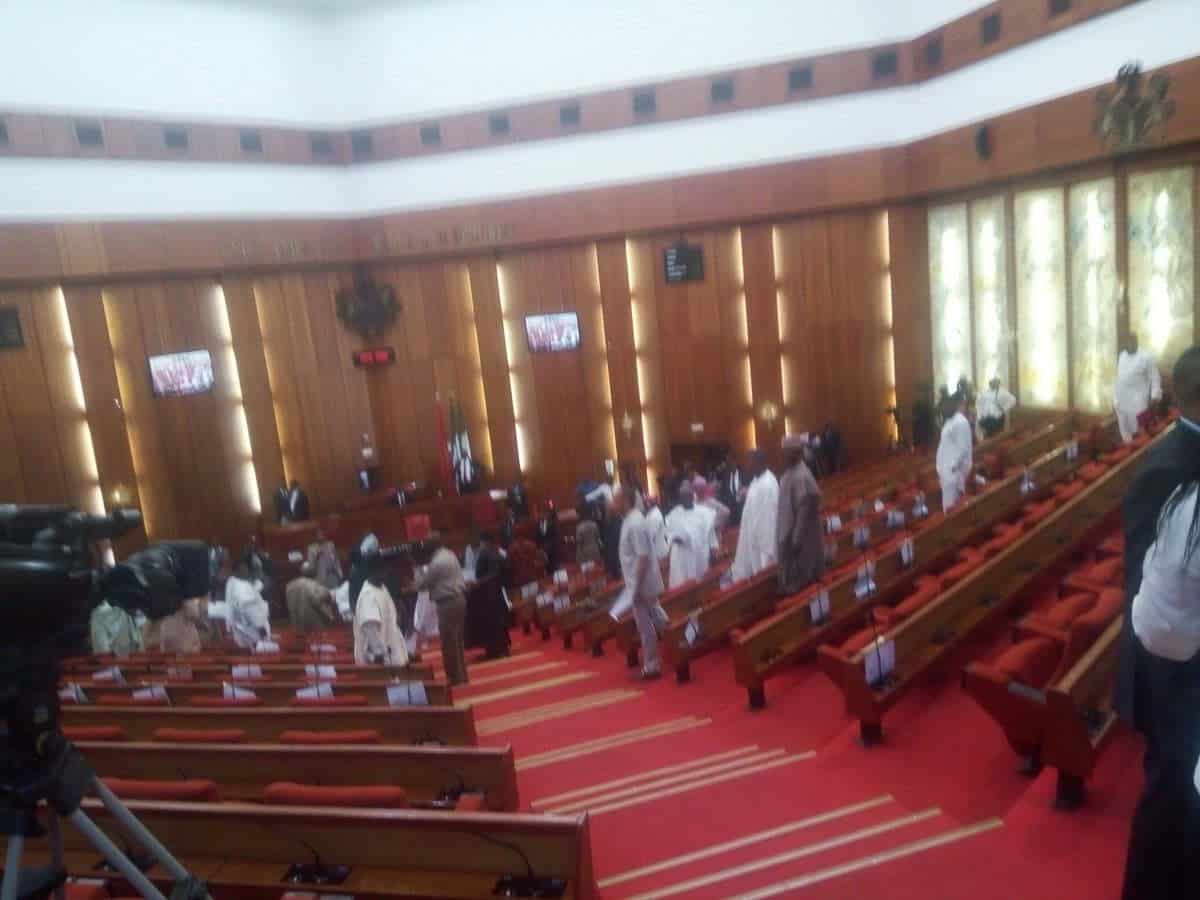 The federal government Medium Term Expenditure Framework (MTEF) and Fiscal Strategy Paper (FSP) has been approved on Wednesday by the Senate.
In approving the framework, the lawmakers assumed an international oil price of $57 per barrel and daily crude oil production of 1.88 million barrels.
Other parameters assumed by the legislators in passing the fiscal framework include an exchange rate of N410 to a dollar and an inflation rate of 13%.
Naija News reports the assumptions will form the basis for the N13.98 trillion 2022 budget figures to be prepared and submitted for approval by the executive arm of the federal government.
The N13.98 trillion estimate is made up of total recurrent (non-debt) of N6.21 trillion; Personnel Costs (MDAs) of N3.47 trillion; Capital expenditure (exclusive of transfers) N3.26 trillion; Special Intervention (recurrent) amounting to N350 billion; and Special intervention (Capital) of N10billion.
The Senate approval follows the presentation of a report of the finance committee headed by Senator Solomon Olamilekan during Wednesday's plenary.
He recommended that "the daily crude oil production of 1.88mbpd, 2.23mbpd, and 2.22mbpd for 2022, 2023 and 2024 respectively, be approved, in view of average 1.93mbpd over the past three years and the fact that a very conservative oil output benchmark has been adopted for the medium term in order to ensure greater budget realism.
"That the benchmark oil price of $57 per barrel should be approved because of the clear evidence of wide consultations with key stakeholders. and the age long fiscal strategy of addressing the oil price shocks by the adoption of a higher than forecast oil price benchmark for fiscal projections over the medium term.
"That the exchange rate of N410.15 to a dollar proposed by the executive for 2022-2024 be approved."
It is understood that the parameters approved which include a projected Gross Domestic Product (GDP) growth rate of 4.20 percent were as suggested by the Federal Executive Council and the Senators didn't make any adjustment.