We Used Spiritual Powers To Send Nnamdi Kanu, Sunday Igboho To Jail – Miyetti Allah Brags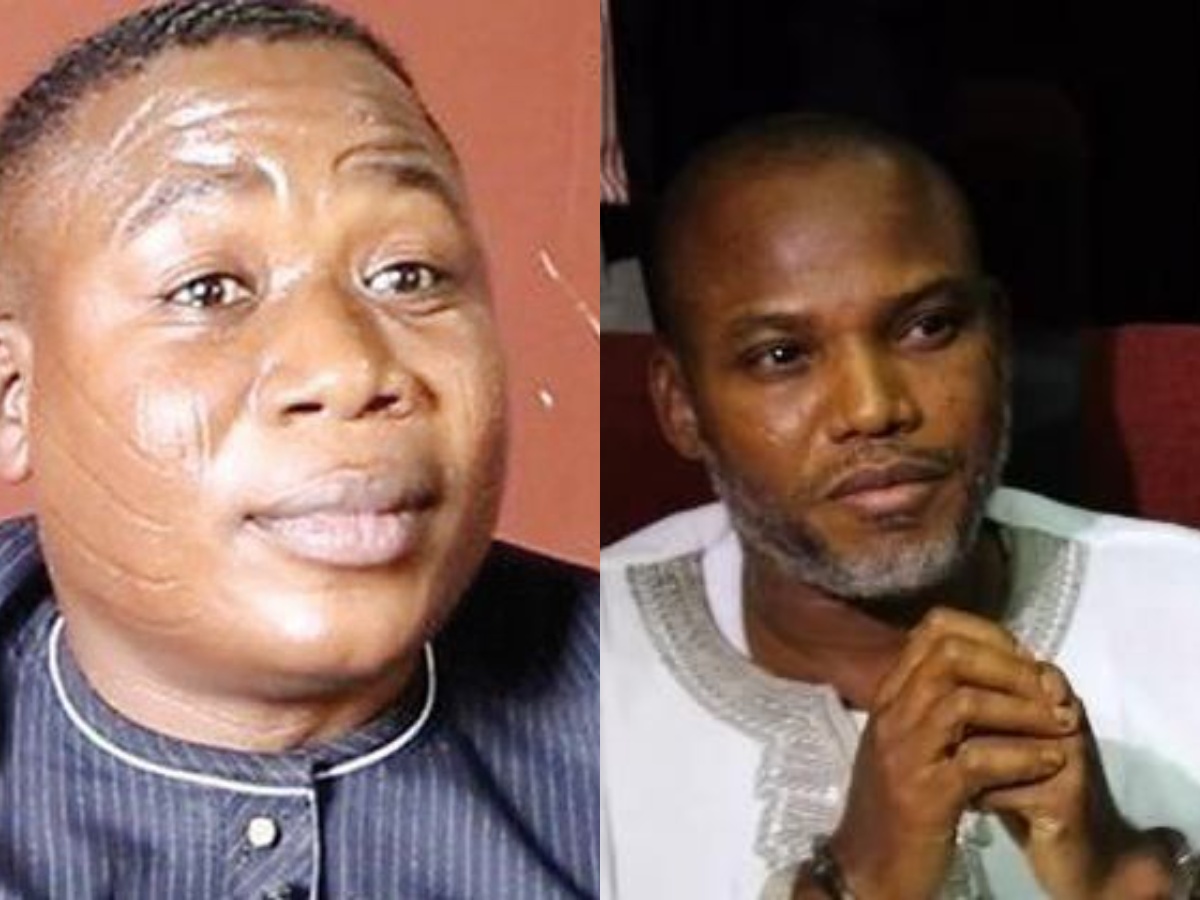 The National Secretary, Miyetti Allah Kautal Hore, Saleh Alhassan, has said the group used it's spiritual powers to send Nnamdi Kanu and Sunday Igboho to jail.
Naija News reports that IPOB leader, Nnamdi Kanu and Yoruba Nation agitator, Sunday Igboho, who were vocal against the activities of Fulani Herdsmen are currently languishing in detention in Nigeria and Benin Republic respectively.
Speaking to the SUN on what Miyetti Allah is doing to ensure their members do not run foul of the Anti-Open Grazing Law, which is spreading in the southern part of the country, Alhassan stated that the group is deploying various strategies.
The Fulani herdsman listed such strategies to include legal actions, lobbying the national assembly, dialoguing with governors and deploying spiritual means.
He said: "We are taking a number of actions as regards this development. Number one, we are taking legal action against the states both at local court and international court. We are equally applying political and spiritual solutions.
"We are already lobbying the National Assembly and the executive arm of the government to stop the governors. The National Assembly should perform its constitutional responsibility of protecting every citizen of this country, including the herdsmen and their business of herding.
"We are equally lobbying the executive arm of government to do the needful by creating options for the herders through budgetary allocations, creation of ministry for livestock and fishery. The National Assembly should pass the bill that has been there, lying fallow; these are the political options we are taking.
"And then, we are sending a very strong negotiating team to some of these governors because they may have been ill-informed about the security situations in their states. Let them look at the realities. There is no any space that cannot be governed in this country with GPR technology.
"We are equally exploring spiritual option that is why Nnamdi Kanu and Sunday Igboho are in jail while those sponsoring them are there in the hospital."