Why I Refused To Fund CAN Building With Govt Money – Obasanjo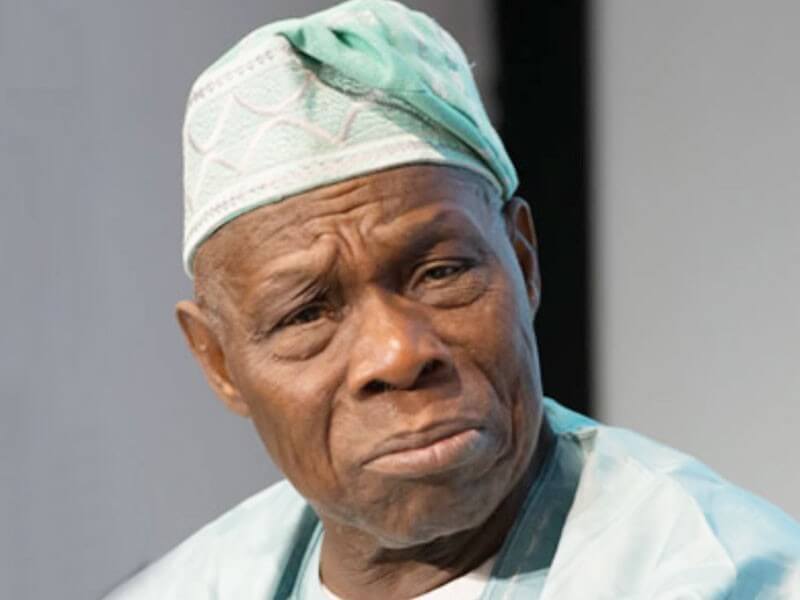 Former President Olusegun Obasanjo has narrated how he was asked to complete a building belonging to the Christian Association of Nigeria (CAN) but he refused.
He disclosed this on Friday while speaking at the the Book Launch and 85th Birthday of Eminence Prelate Sunday Mbang of the Methodist Church Nigeria held at the Admiralty Centre, Naval Dockyard, Victoria Island, Lagos.
The book,  a memoir, chronicling the journey of the octogenarian, is titled, 'My Life and Times.'
Obasanjo described Mbang, a former President of the Christian Association of Nigeria, CAN, as a lover of Nigeria.
The former President recalled, "He (Mbang) asked me in his capacity as the head of the Christian Association in Nigeria that I should bring money to complete the Ecumenical Centre as they called it then, now it is known as National Christian Centre. I said, 'No, I don't have; I won't put government money into that type of thing because if I do it for Christians, I have to do it for Muslims, I have to do it for Babalawo (traditionalist), I have to do it for Sango worshippers. No.
"But he insisted. Again, persistence. I had no choice to agree to now become a fundraiser for the completion of the National Christian Centre and I did. I got people together –the rich, the not-so rich, the poor, the not-so poor and we raised money to complete the National Christian Centre. I don't believe he has been given credit for that work because if he had not gone the way he did, may be that centre will still remain uncompleted till today."
At the programme, he recalled how he met with the former CAN president to seek his support ahead of the 1999 presidential election but was rejected.
"I came out of prison and pressure was mounted on me to contest election as president. Initially, I resisted and I said how many presidents do you want to make out of me but the pressure continued to mount," Obasanjo said.
"Then, I caved in. When I caved in, I decided to go round and one of those I visited was the Prelate of the Methodist Church in Nigeria, Sunday Mbang. I haven't met him before but I made a courtesy call and I said, 'Sir, I have come to see you' but before I finished, he said, 'I will not vote for you and I don't know what you come here for'."